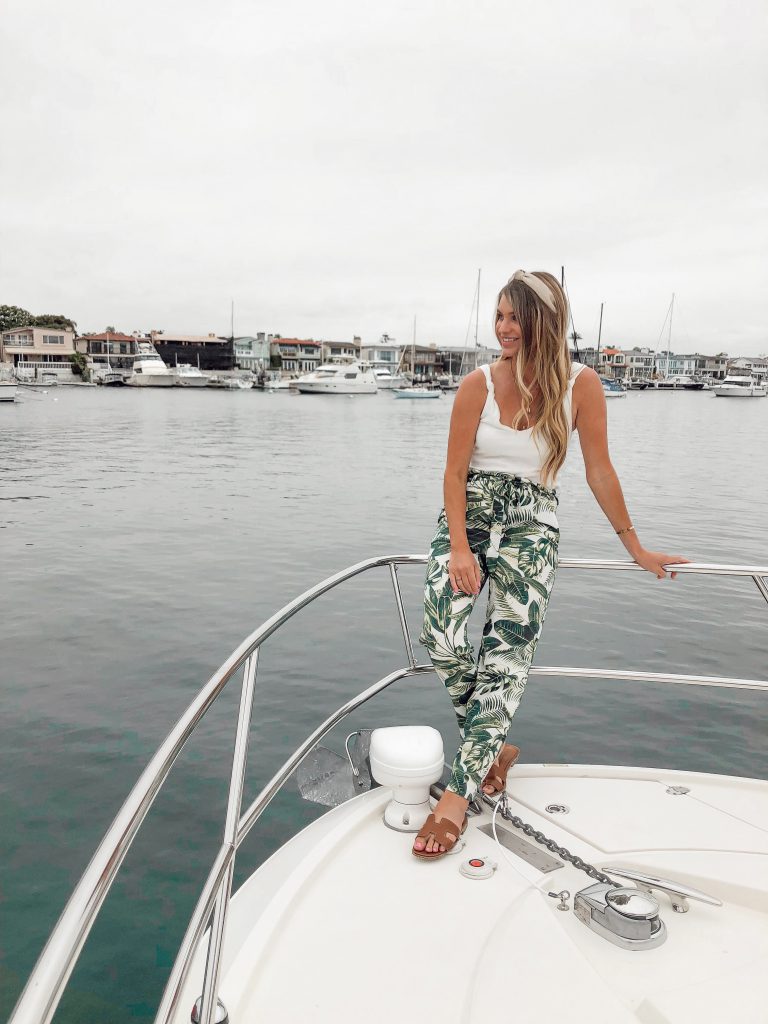 June is usually pretty gloomy, but it's been an abnormally long month of gloom around here. I think we've only seen the sun a handful of times. We are more than ready for some warmth and sunshine right now, but that didn't stop us from heading out on a friend's boat last night. At first I wanted to find a cute dress to wear but when I checked the forecast Monday and saw that it was only supposed to be in the 60's and cloudy, I knew pants would be a smarter option. Luckily I ended up finding this cute pair of palm print pants at H&M. And it didn't end up being too cold out on the water!
headband, similar tank, pants, similar shoes,necklace, bag
High-waisted pants are your BFF after you have a baby. They do double duty and look chic while holding everything in. The pair I'm wearing is under $20 and comes in a bunch of cute prints. They're also really light weight for summer and almost feel like you're wearing pajamas. Always a win in my book. 🙂
I'm also finally jumping on board the headband trend. It seems like hair accessories are really having a moment right now. Everything from sparkly barrettes to scarfs to bows to headbands. I found this one at Anthroplogie while shopping the other day. They have so many cute ones… and lots of other fun hair accessories too!
Since we were going to be out on the water I suggested Jeff wear a linen shirt. When in Rome, right?! He also never misses an opportunity to wear his beloved boat shoes, which he has in just about every color.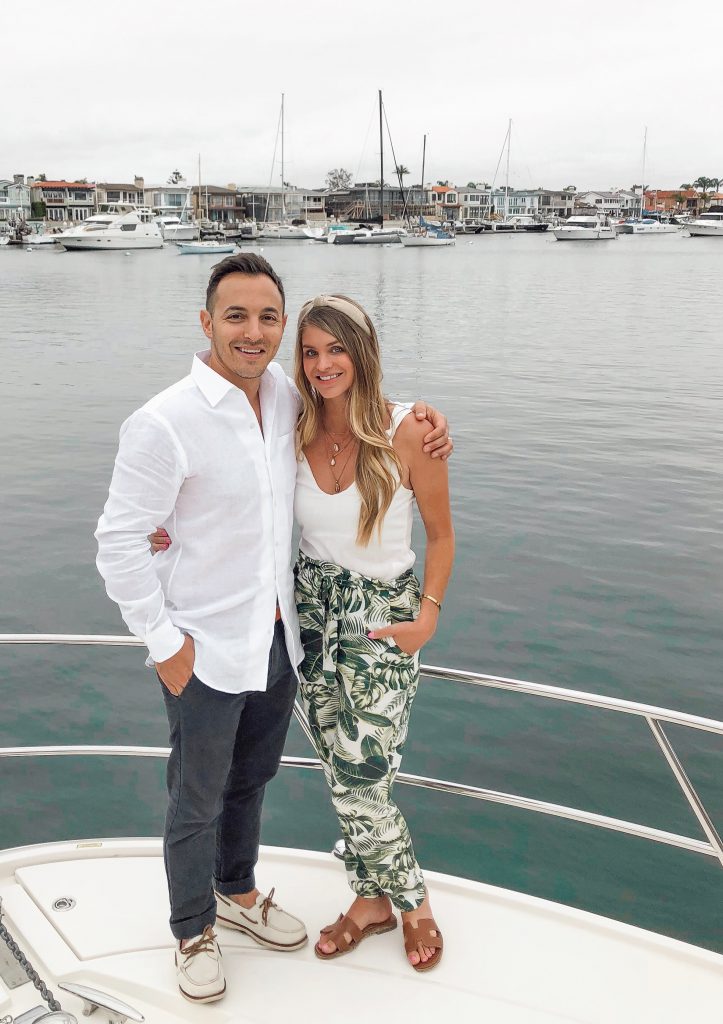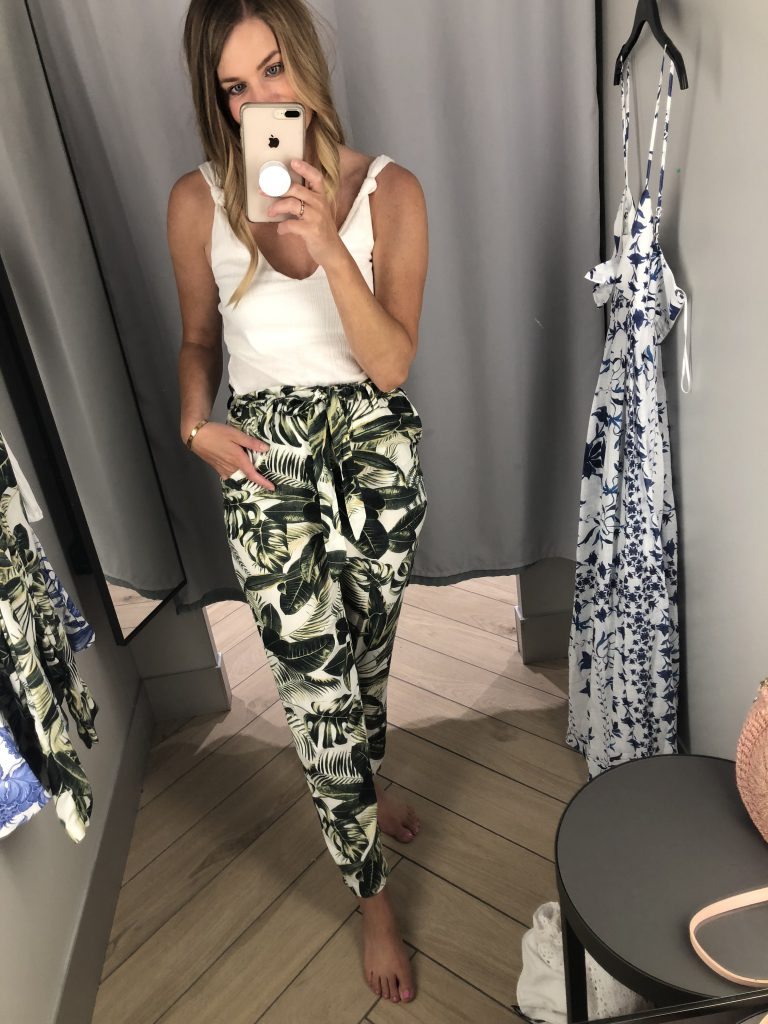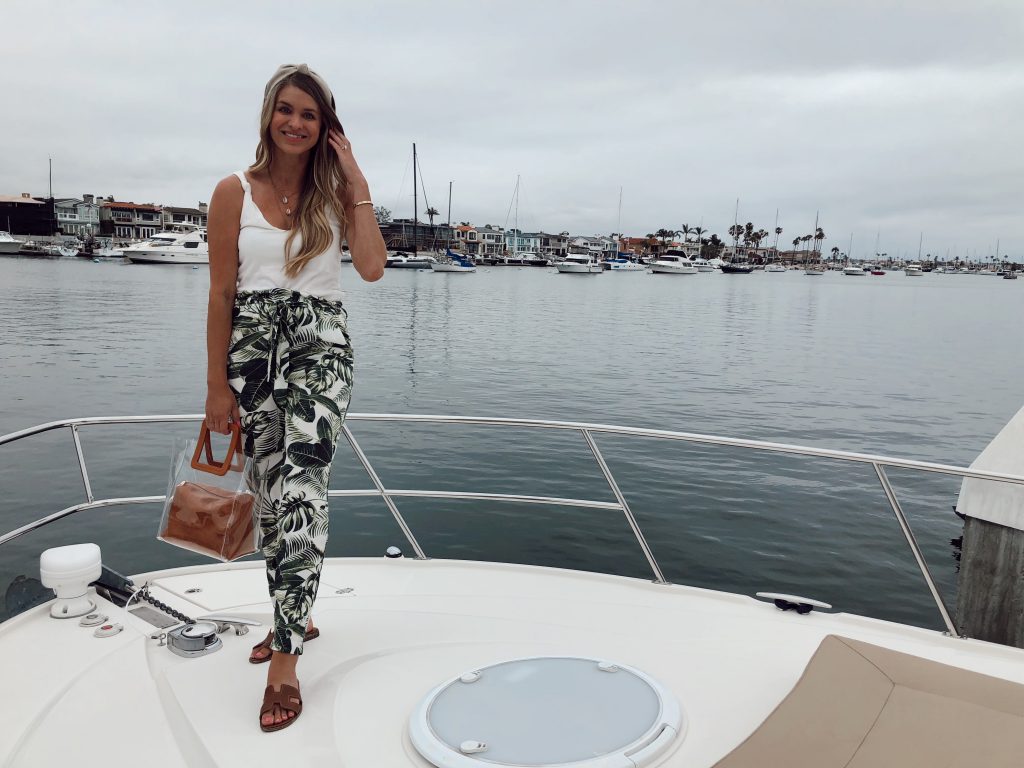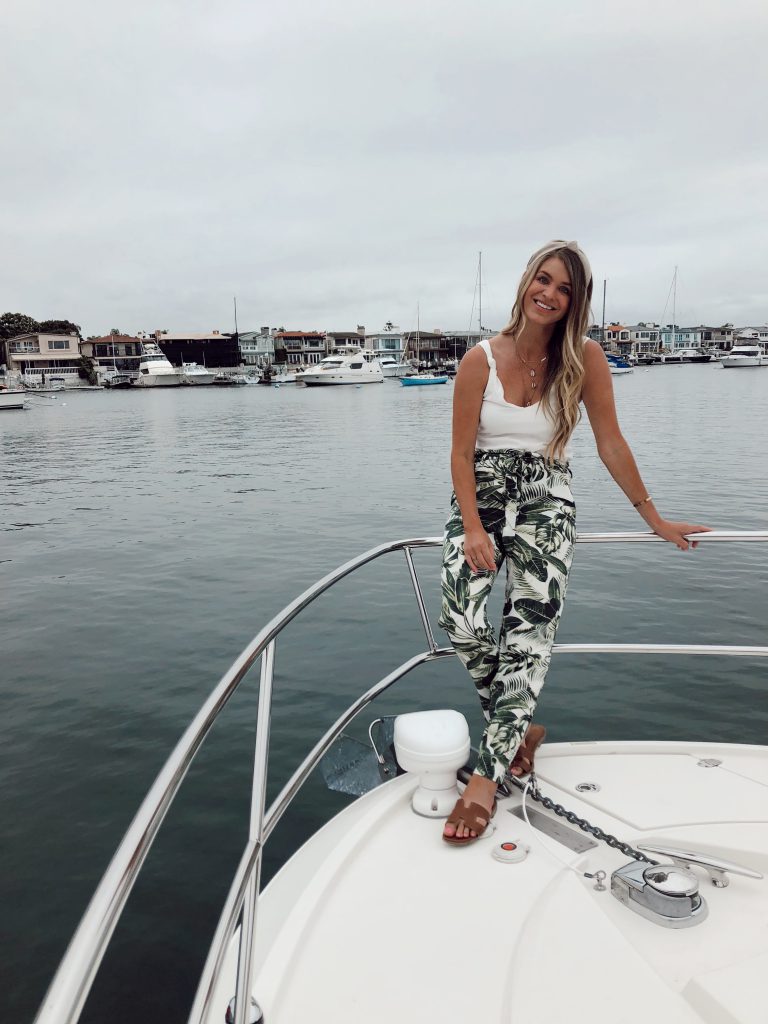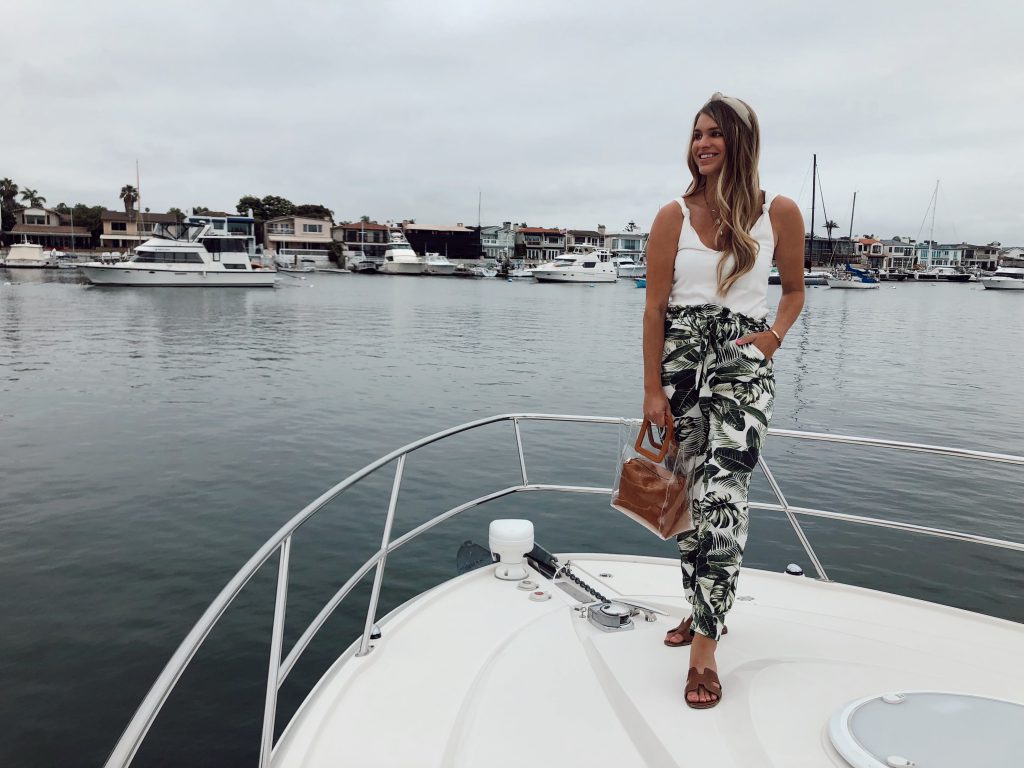 headband, similar tank, pants, similar shoes,necklace, bag
Thank you so much for stopping by – hope you're having a good week!