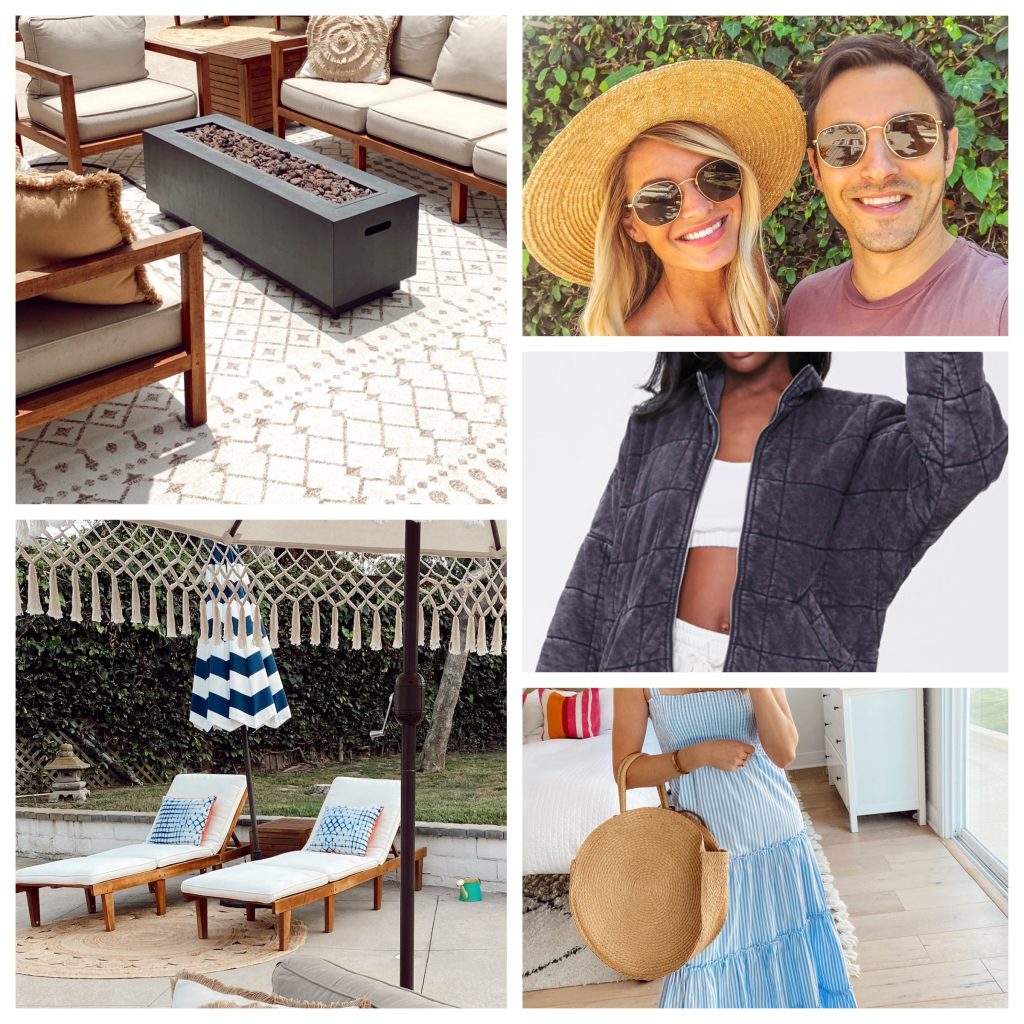 Somehow the first week of April has flown by and gotten away from me. Between all the Easter fun and planning for Wilder's Birthday (Saturday) it's been a little hectic. I couldn't let too much time pass without sharing my March top five sellers. As usual the list is a mixed bag – a few home items, accessories and clothing. I'll break it all down below!
Fire pit – We've had this fire pit for a few years and have been so happy with it. It's not huge but still a good size. It also comes in gray and i almost wish we went with that color.
Lounge chairs – One of my backyard favorites. I purchased these on sale three years ago and love lounging on them when we're in the backyard… or when I sneak back there while the kids are napping.
Sunglasses – Jeff and I both got a pair of these a few years ago and still wear them all the time. I think they're so versatile and flattering on everyone. I love the hexagon shape and they seem to go with everything!
Quilted jacket – This is a hot item. It keeps selling out but they've been restocking it here and there. I do want to note it runs really oversized, I purchased a small because xs was not available and it's very roomy.
Round straw tote – I used this quite a bit on our desert weekend last month. It's lightweight and a great size for all your sun essentials – would even work if I was with the kids and was lugging their things around.