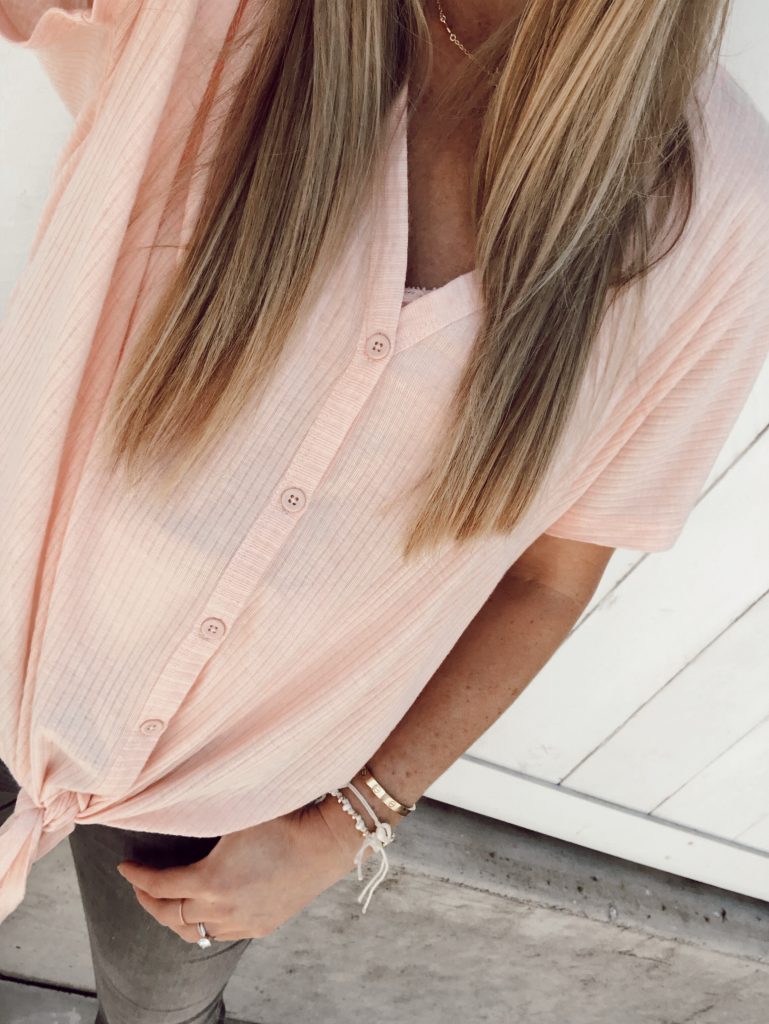 Hello! Happy Thursday! I'm slowly emerging from the newborn fog over here and wanted to do a post today sharing what's been getting me through the last few weeks. The newborn phase is challenging and it's one you somehow forget about as soon as it ends. Your body re-adjusts to functioning on little sleep and it takes some time to recover and get back into normal clothes. There have been a few things I've found to be lifesavers that I wanted to share.
For Mom:
Nursing bras – these are my favorite.
Leggings – most days I just wear leggings. Love this pair.
Bellybandit BFF – I wore this after I had Crosby and swear it helped me shrink my stomach faster. I've been wearing it this time around too.
Silverettes – I was introduced to these right before I had Wilder and haven't needed to use nipple cream yet! I started wearing them in the hospital and have pretty much been wearing them since. All natural and definitely worth the price.
Dry Shampoo – because washing my hair is not even close to a proiority these days.
Eye Cream – love this one right now.
Water bottle – I forgot how thirsty nursing makes you. I've been refilling my Takeya water bottle non-stop.
Pumping bra – I just started pumping and couldn't survive without a hands-free bra.
For baby:
Zip up pajamas – especially for night time… because snaps are way too difficult when your eyes are barely open.
Hats – I like to keep their heads covered for the first few weeks at least.
DockATot – we've been using it a lot more this time. Great for him to lounge in on the couch when we're in the living room. Obsessed with our cover too.
Mamaroo – loved this with Crosby too. Wilder will nap here during the day when I'm getting stuff done.
Snoo – full review coming after we use it for at least a month, but so far, so good.
Velcro swaddles – Jeff is the master swaddler, but I'm not as good. Been using these when he's at work to keep Wilder comfy.
Burp cloths – newborns spit up a lot. We have them in every room.
Muslin swaddles – what Jeff prefers to swaddle him in. They stay put better than the bamboo ones and are super cozy.