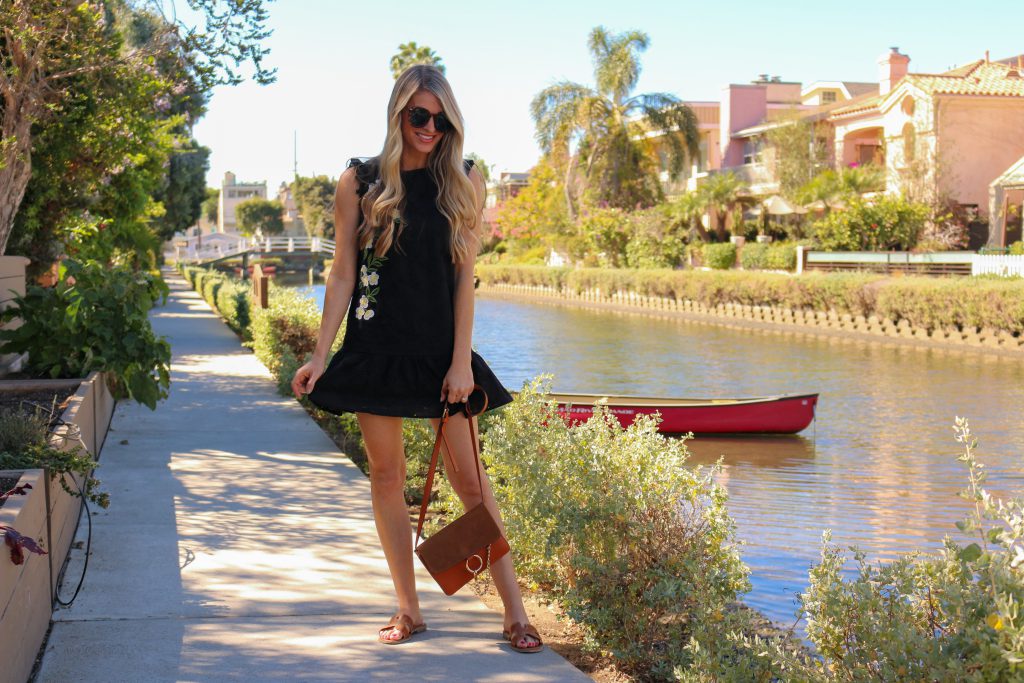 Over the weekend, Jeff, Crosby, and I headed up to Venice for a work event and decided to make the most of our day. We started out here, on the Venice Canals. I forgot how pretty they are. Tucked away in a neighborhood a few blocks off the beach, you almost forget you're in LA… then you turn a corner and see 6 different "no parking" signs and you're brought back to reality.
It's been crazy hot here the past few days and it doesn't seem to be stopping anytime soon. It was over 90 degrees on this particular day, so I broke out a summer dress which I never got a chance to wear in summer.
When it's so hot this time of year that I can't exactly dress for fall, I try to incorporate darker, fall-feeling colors into my outfits. This dress is flirty and fun and under $30.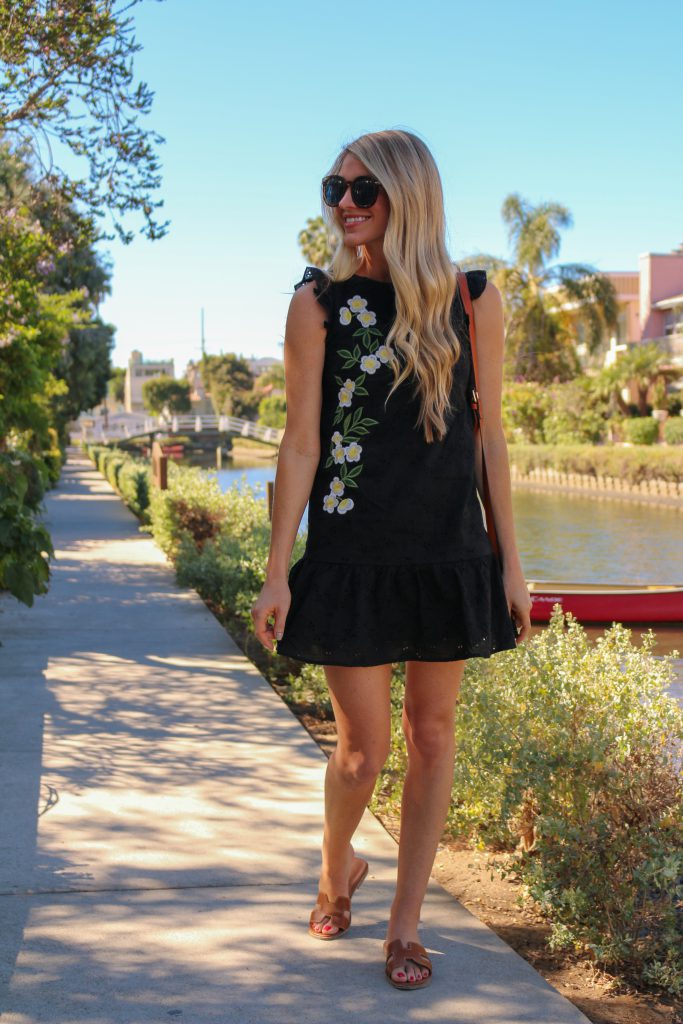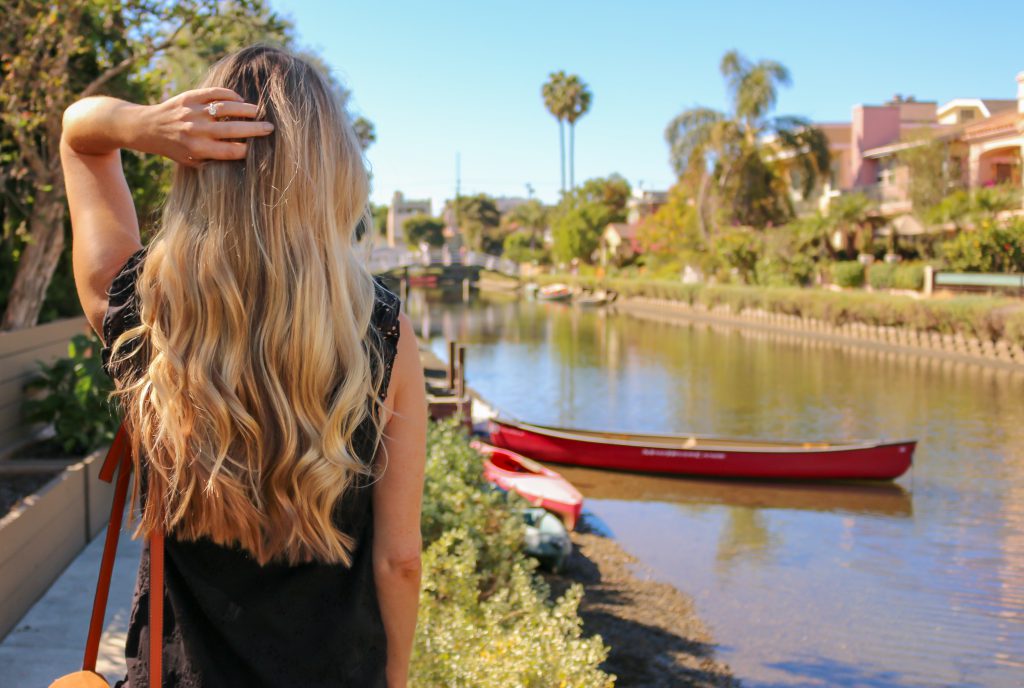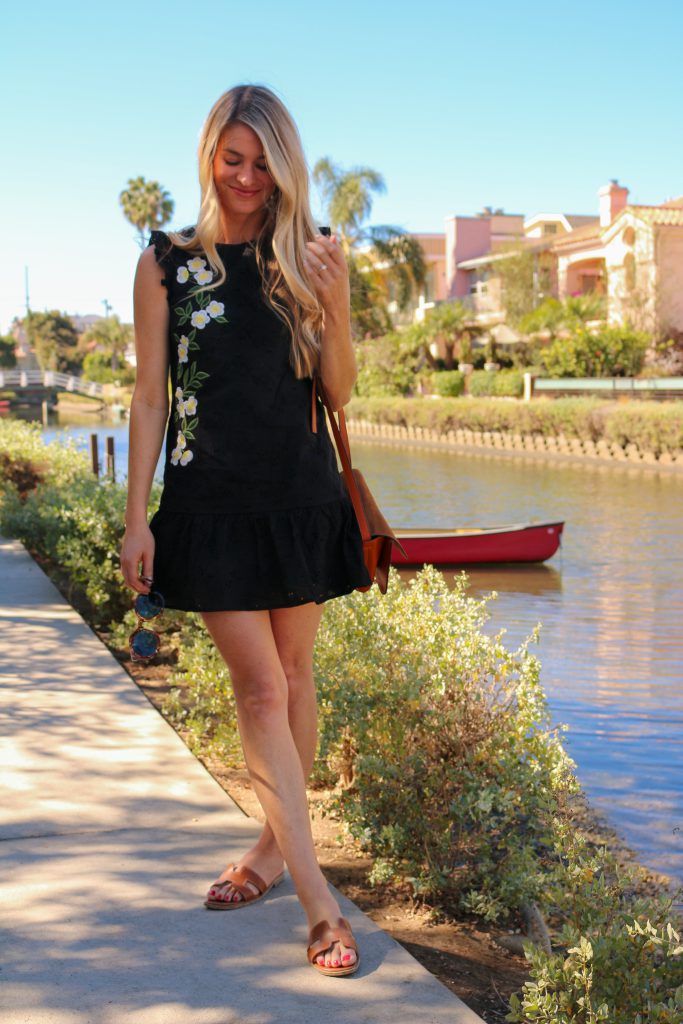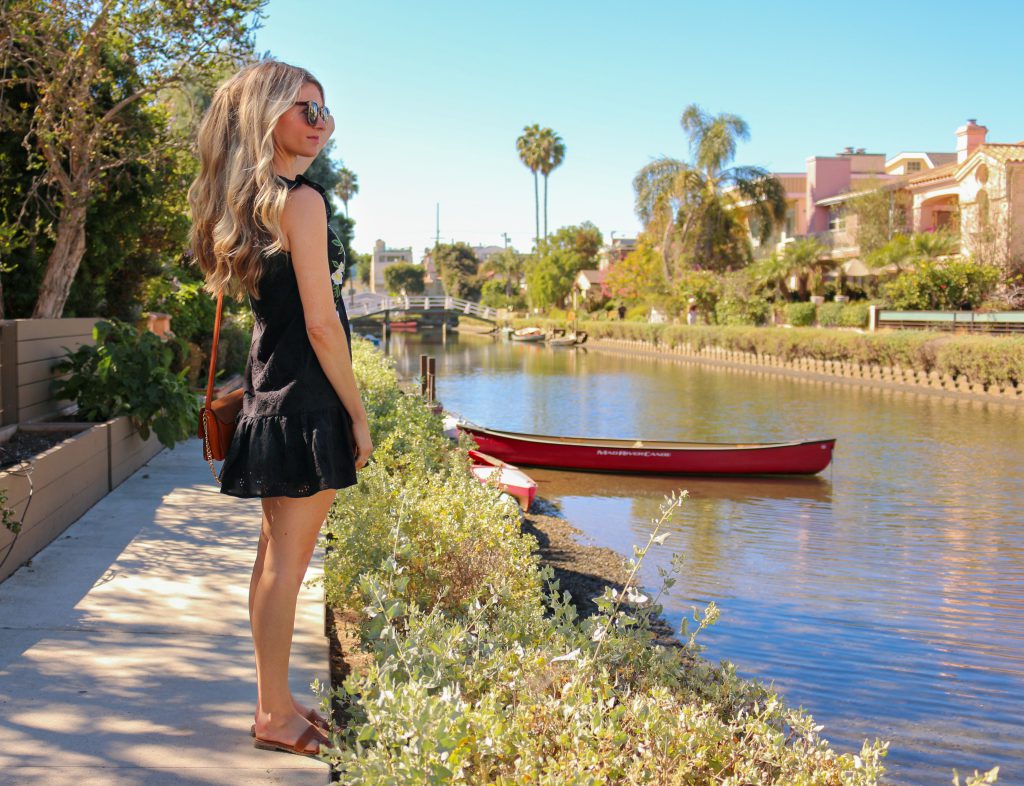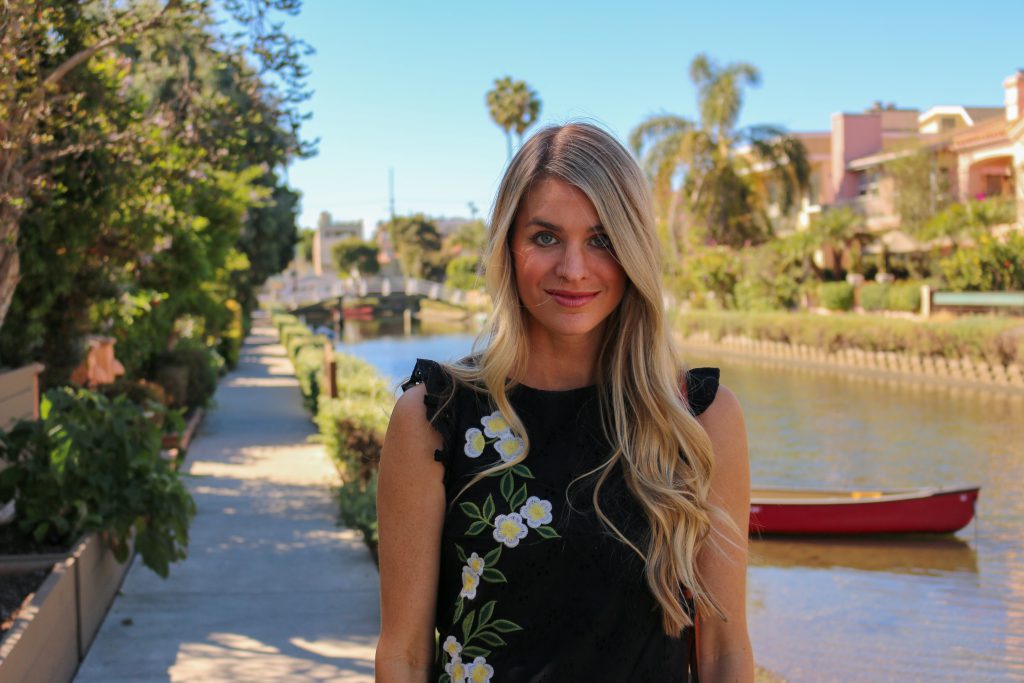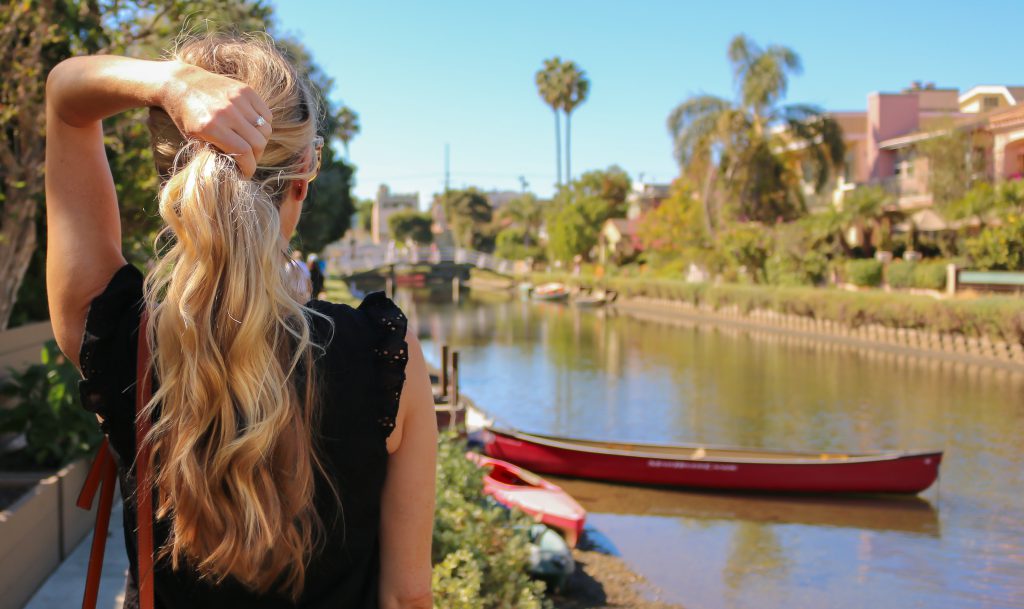 free people sunglasses, dress c/o, bag, shoes c/o
– shop the look –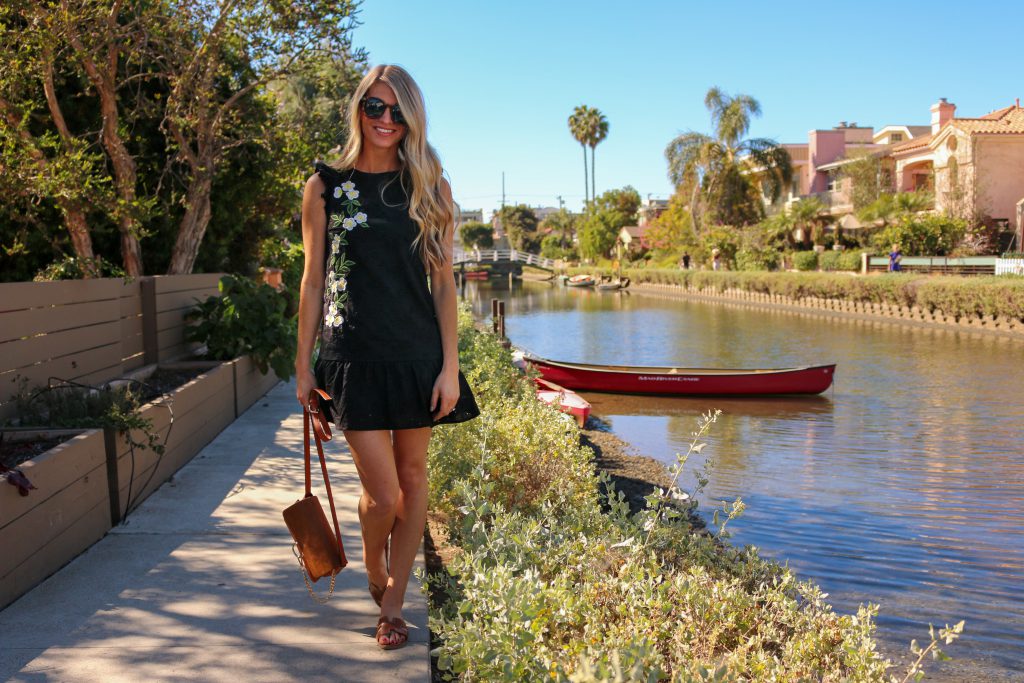 Happy Tuesday – thanks for reading!