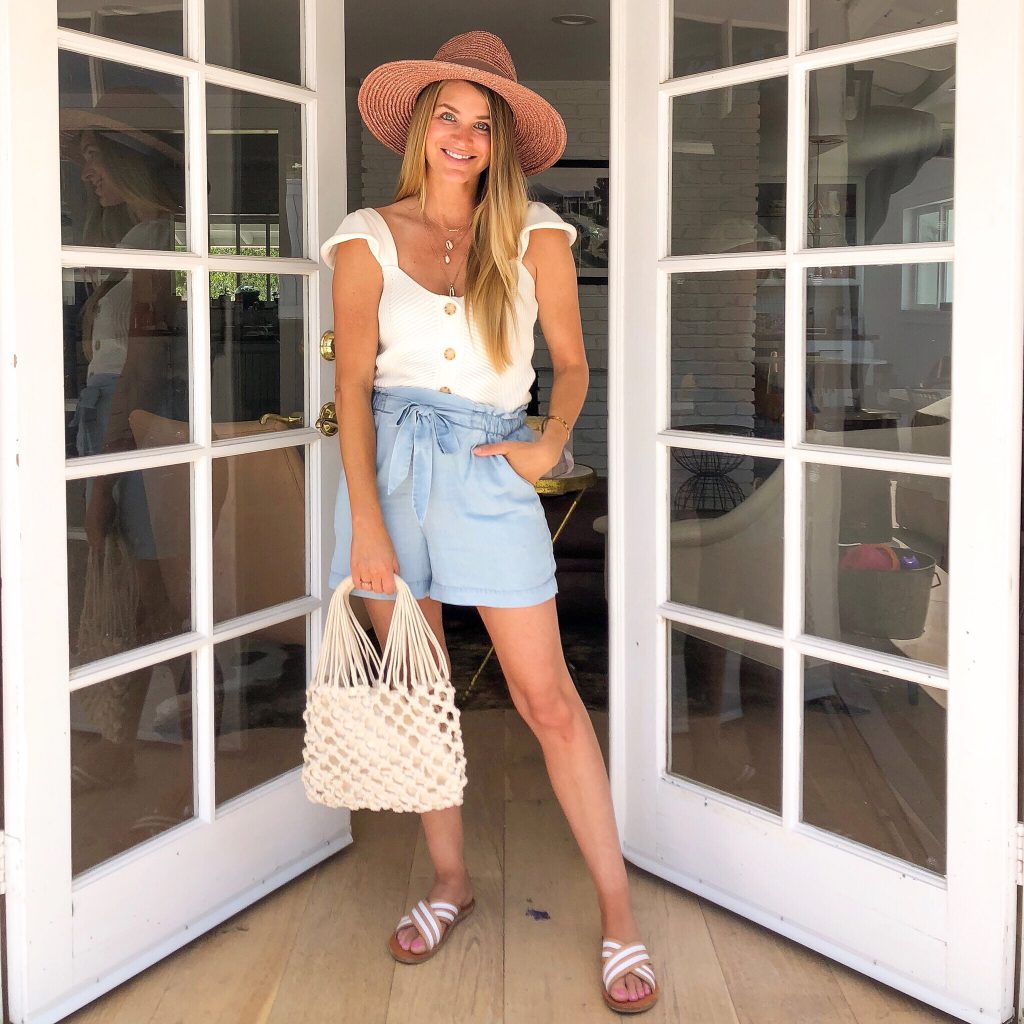 hat, top, necklace, shorts, bag, sandals
How is it already July?! The year is half over and the summer is kind of half over too… although here it feels like summer is just starting! I can't believe the 4th of July is just two days away. It's always been my favorite holiday, no surprise since I'm such a big summer lover. I'm looking forward to doing some festive things in the sun on Thursday. I wanted to share some outfit inspiration ahead of the day in case you're stuck with what to wear. Each of these outfits can easily be worn all summer long.
I'm planning on wearing this body suit and these shorts in the morning and then changing into a cute red one piece swimsuit, coverup and this hat for the afternoon. I think we'll head home before the fireworks and just watch them from the front yard after the kids are asleep. But this set would be so cute to wear if you're looking for something cozy.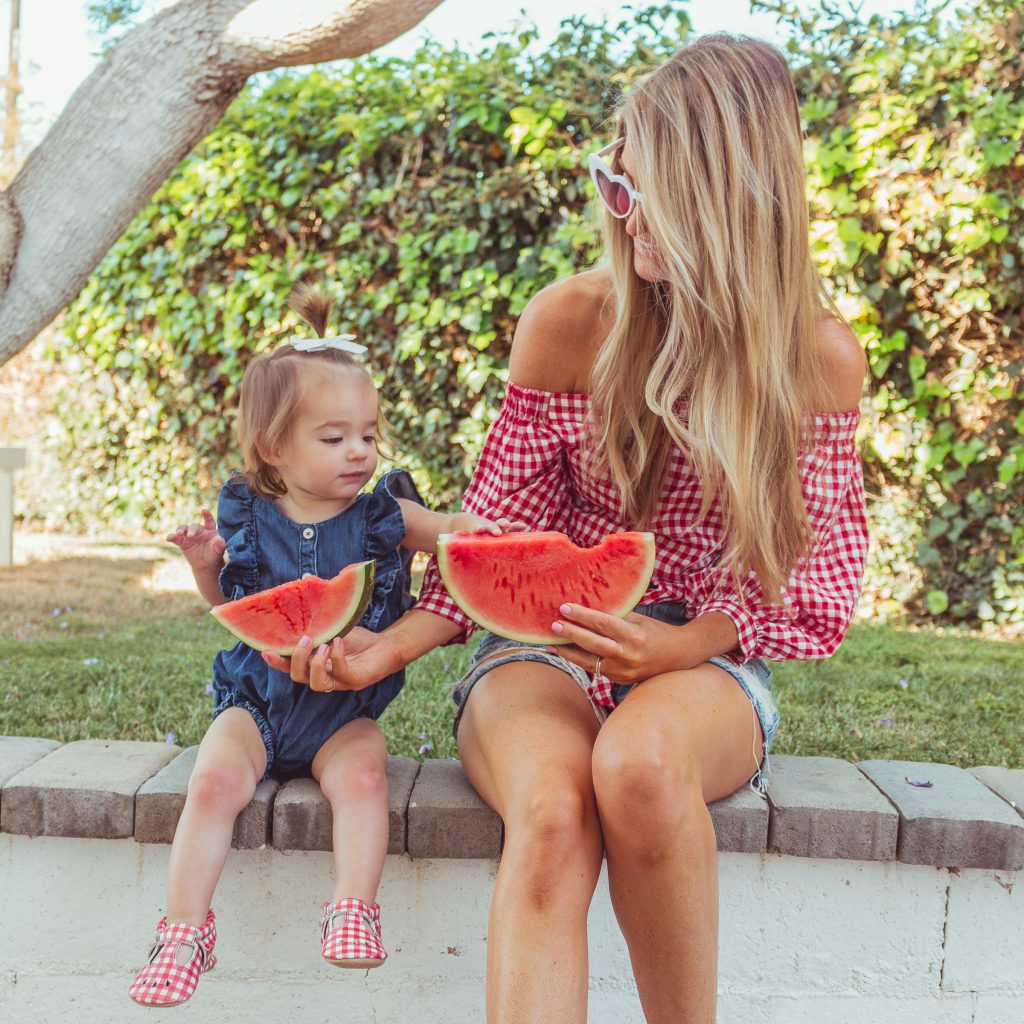 denim romper, shoes, top, shorts, sunglasses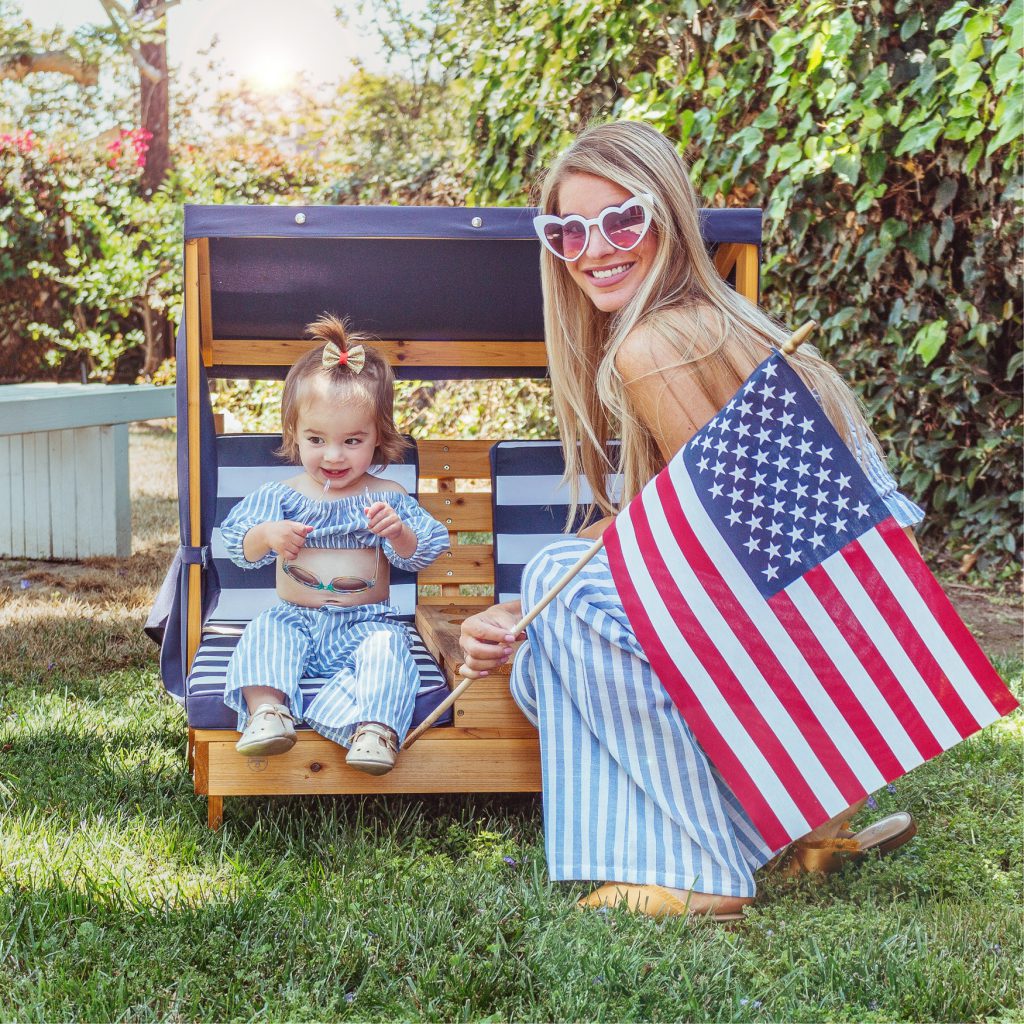 on me: sunglasses, set, shoes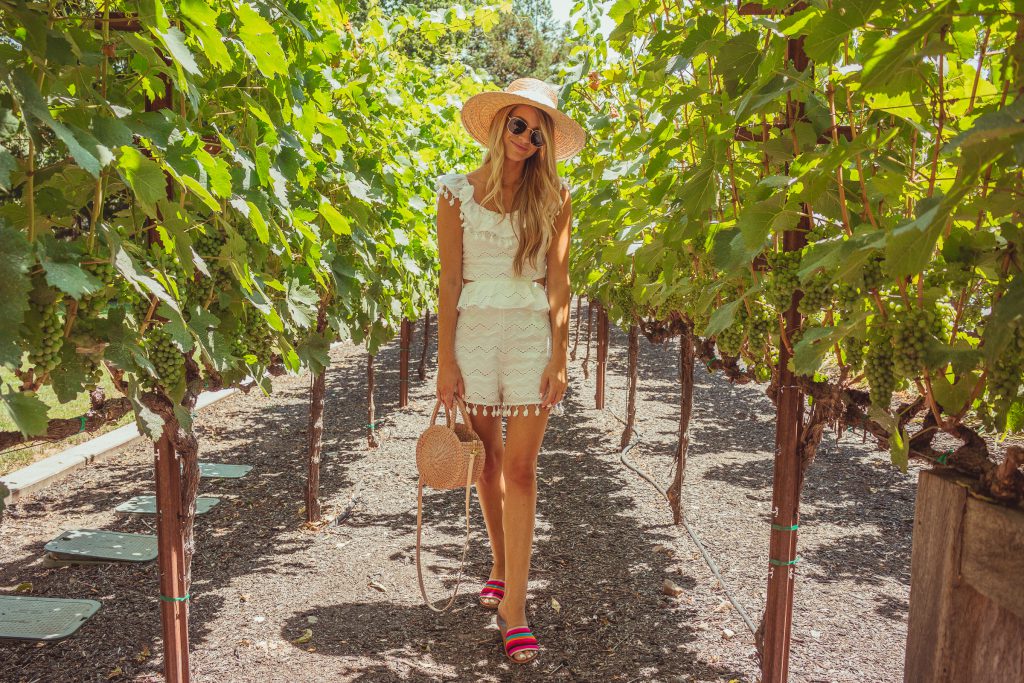 similar hat, similar romper, similar bag, similar sandals