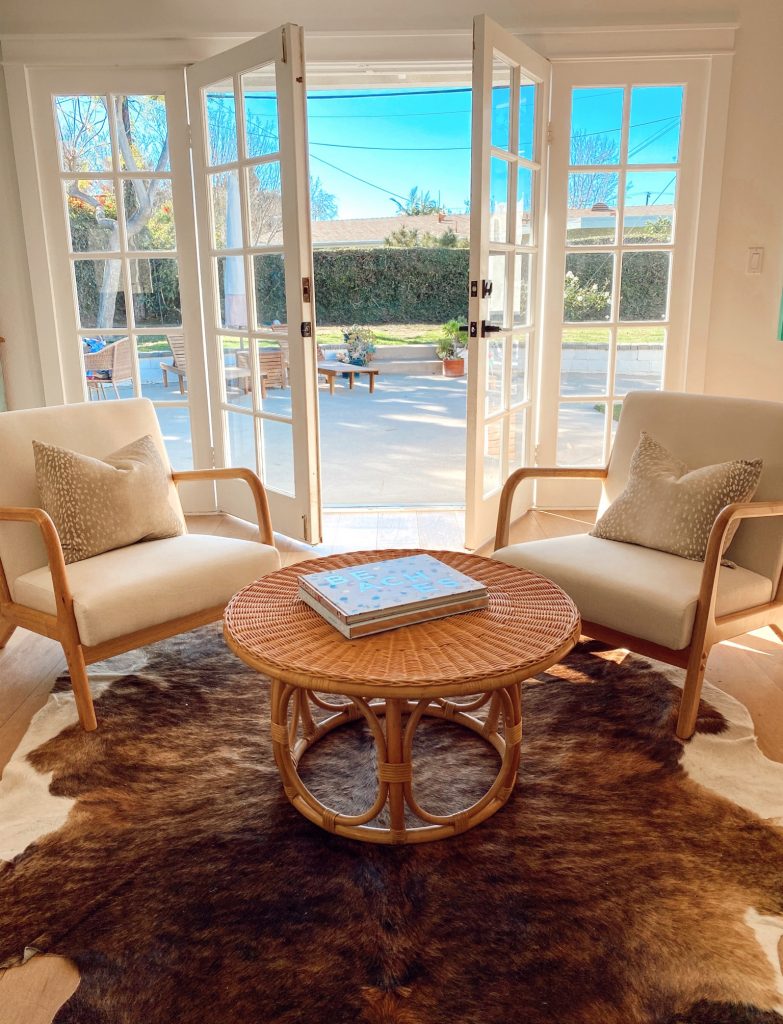 After spending so much of the last year at home I find myself staying the rooms in my house and visualizing how I'd re-do them. One space that's been bugging me for awhile was our den. It's a sitting area in between our living room and dining room – the middle of our "great" room and I knew I wanted to do a little makeover on it. After we remodeled our house we purchased two chairs for that space that were kind of an impulse… they were mismatched and on major sale. We liked them at the time but have known for awhile we wanted to replace them. We also stuck an old ottoman in there as the coffee table, so the whole space just felt pieced together.
Last month I ordered these chairs for the room and set out to find a coffee table. I knew I wanted a round one in a light color – either light wood or rattan. I couldn't find a wood one I liked, and I was worried about having too many mismatched woods between the floor and the chairs. I spotted this one and ordered it for curbside pickup.
I brought these pillows in from our living room and really love how the space has come together. It feels so much brighter and is one of my favorite places to drink coffee or take a call while the kids nap.
Next up we're looking for a new rug – the hide is old from our last house and seems too dark for the vibe we want. Going back and forth between a jute/neutral one or something like this with a little more color.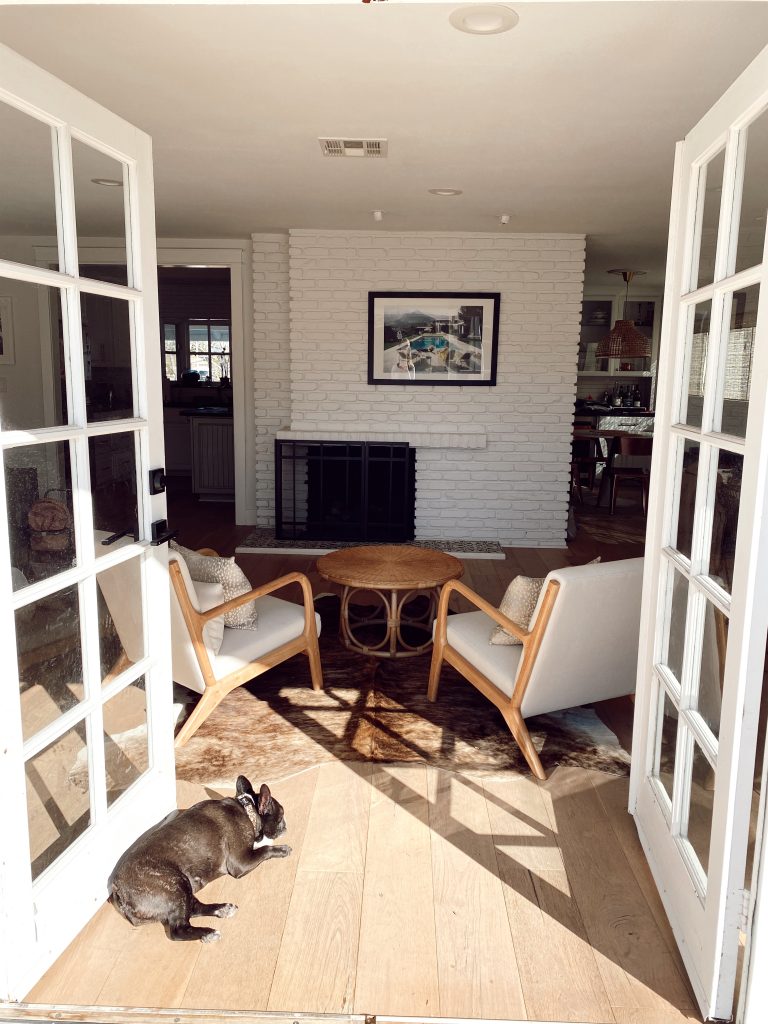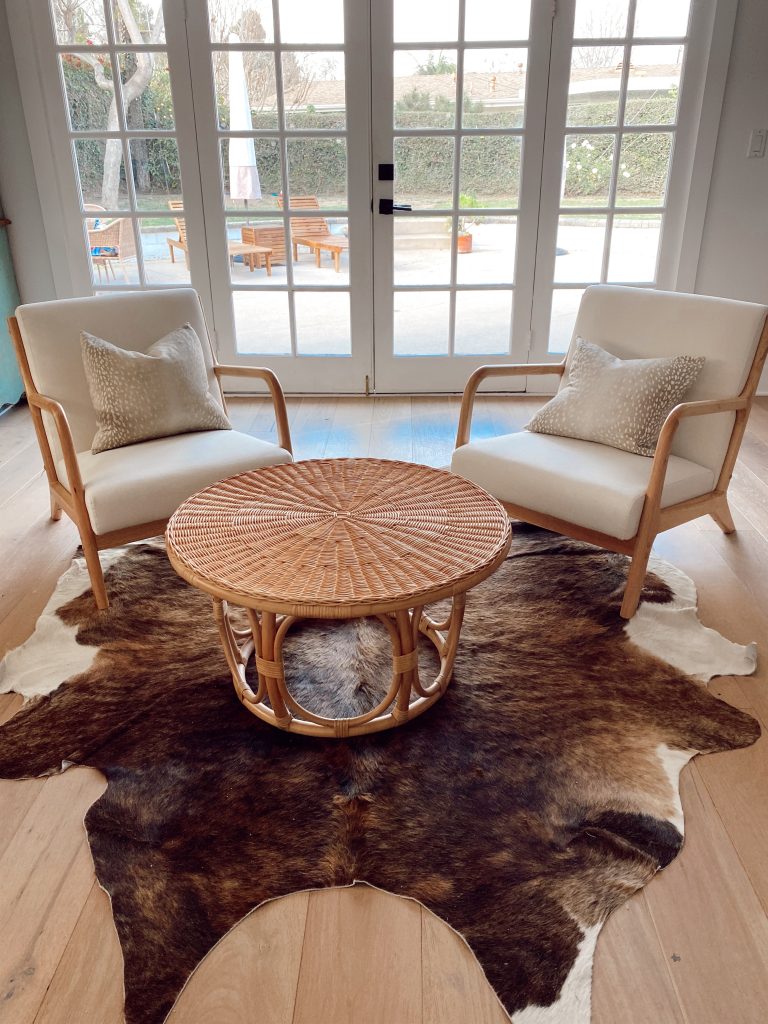 room details: