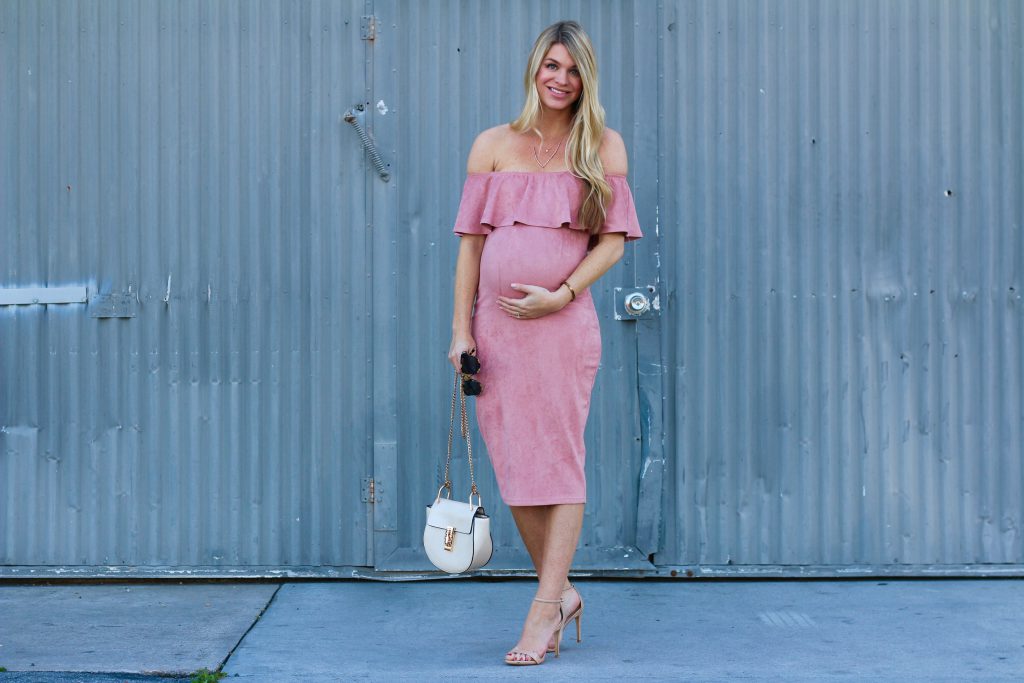 I've had this dress for way too long without wearing it. I almost wore it to a baby shower but decided at the last-minute to wear something else. But I knew I had to get it photographed while I'm still pregnant. It's not maternity but another one of those tight, stretchy, affordable (under $20!) pieces you don't mind buying when you have a bump. And if it gets a little stretched out, no big deal.
Now that it's March all I'm wanting is spring, unfortunately the weather isn't fully cooperating. We had a few warm days of sunshine and now a couple chilly days but hoping it heats up again soon so I can wear really start dressing for spring.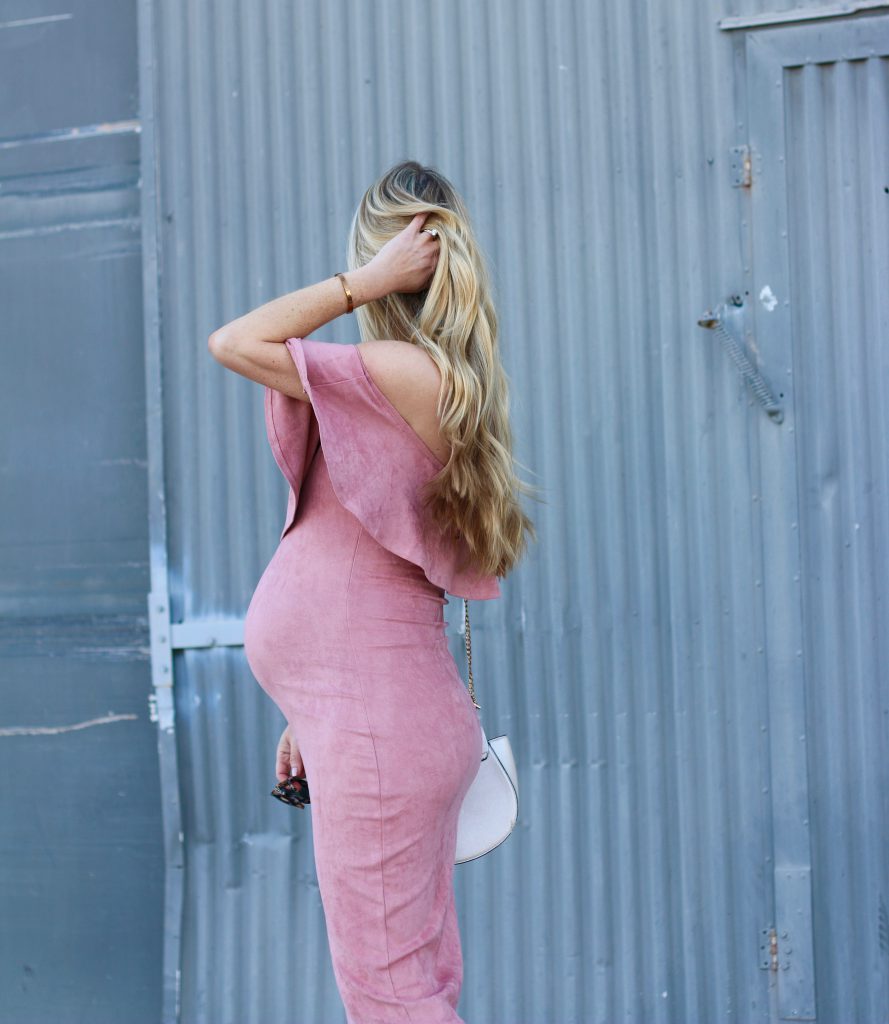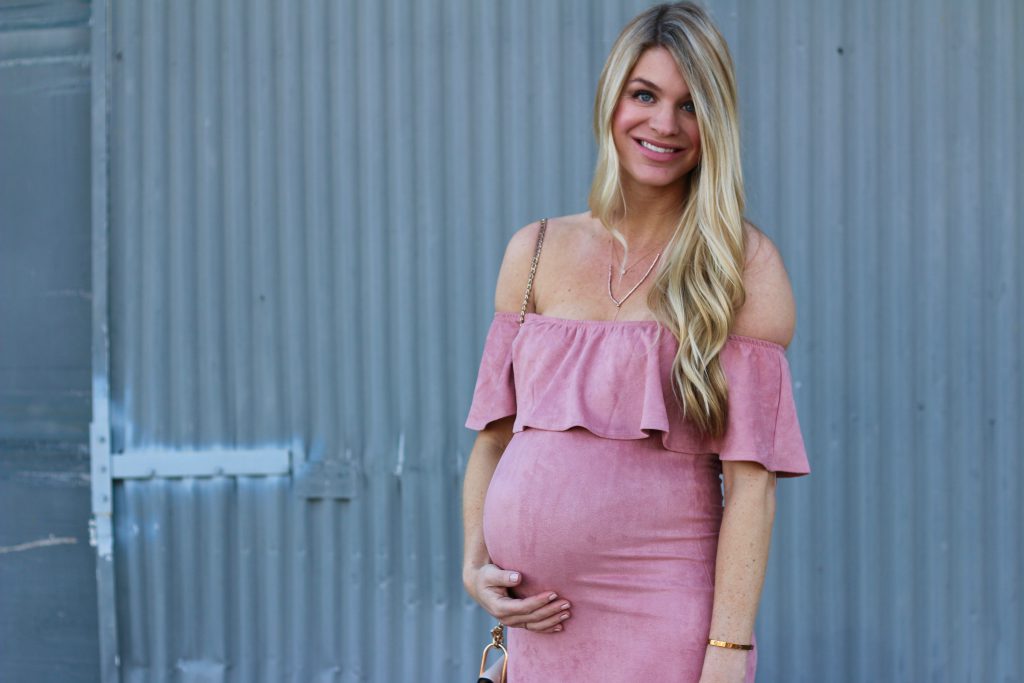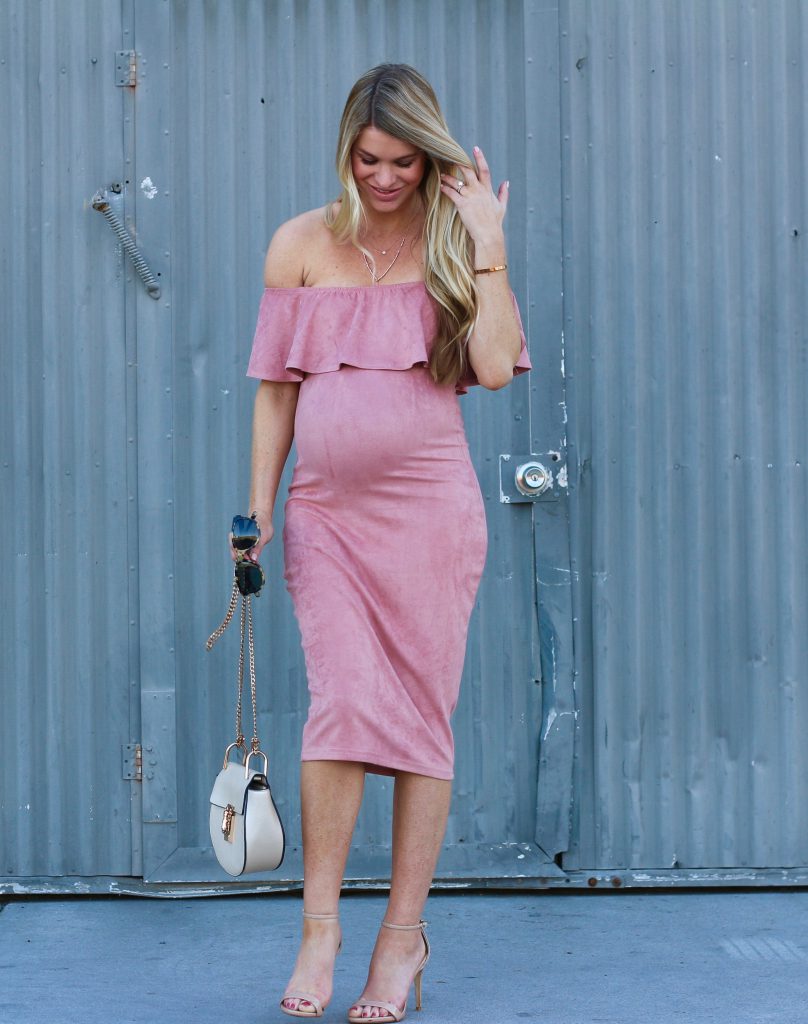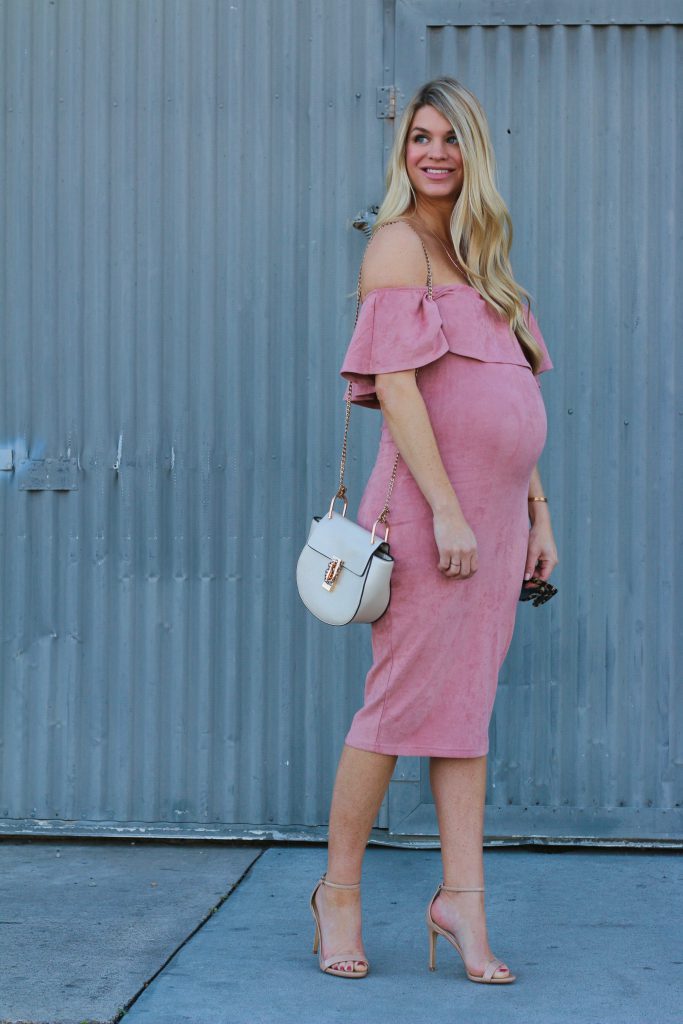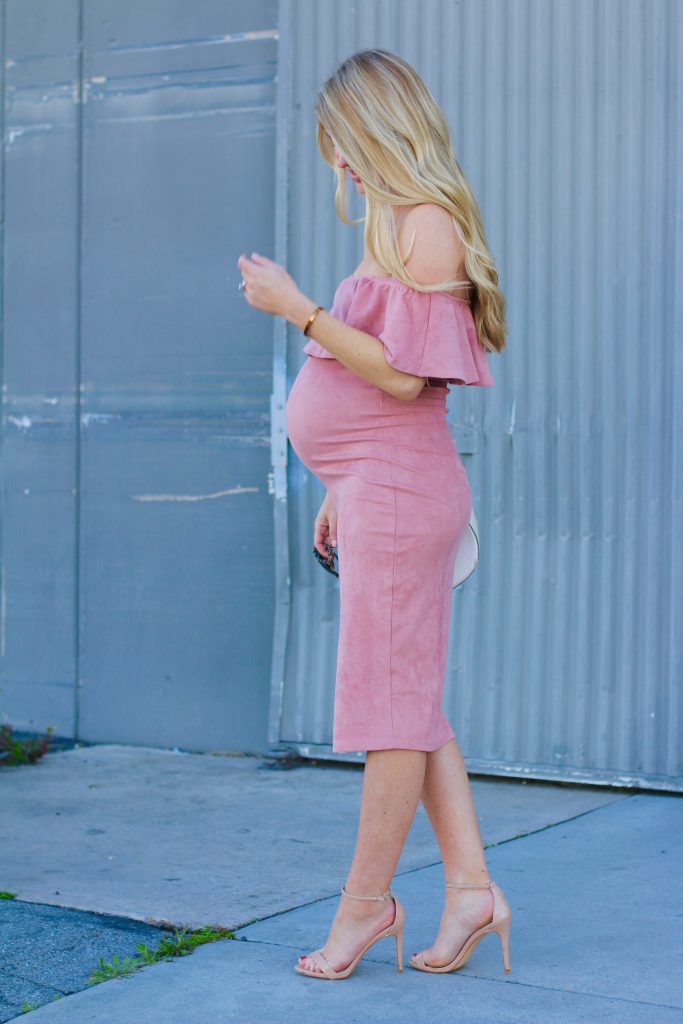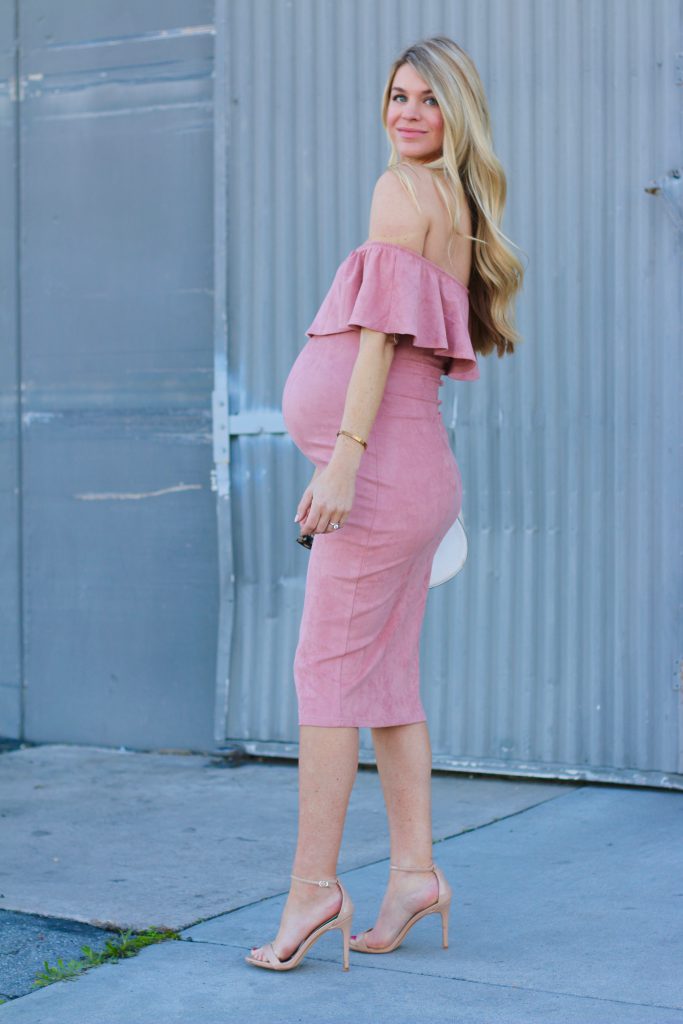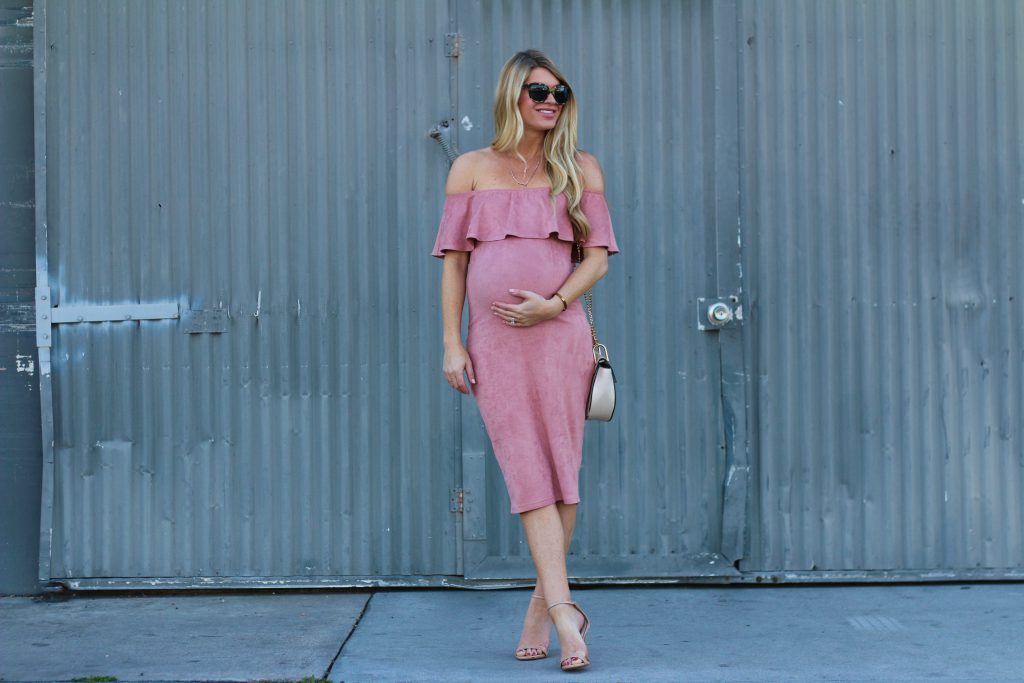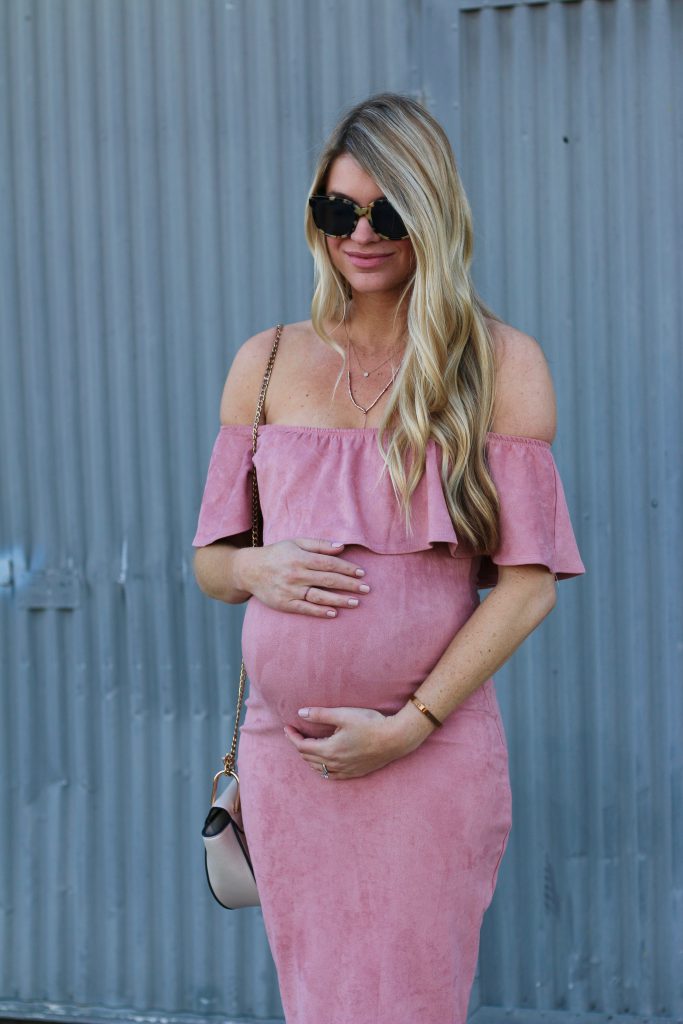 sunglasses c/o, dress c/o, necklace c/o, purse c/o, heels
– shop the look –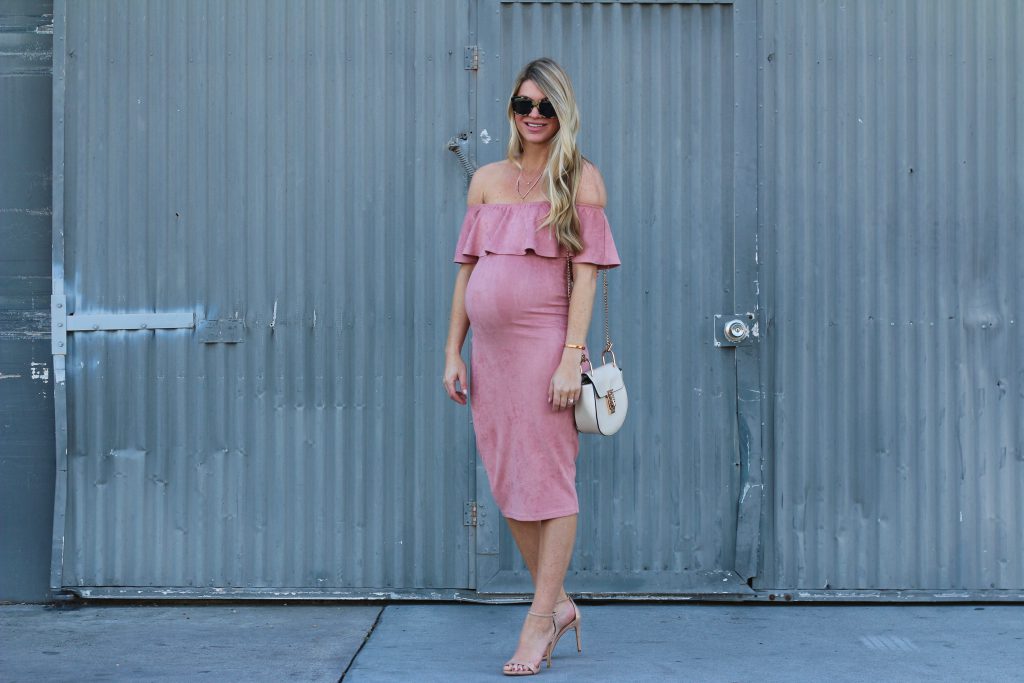 Hope you had a great weekend – thanks for reading!