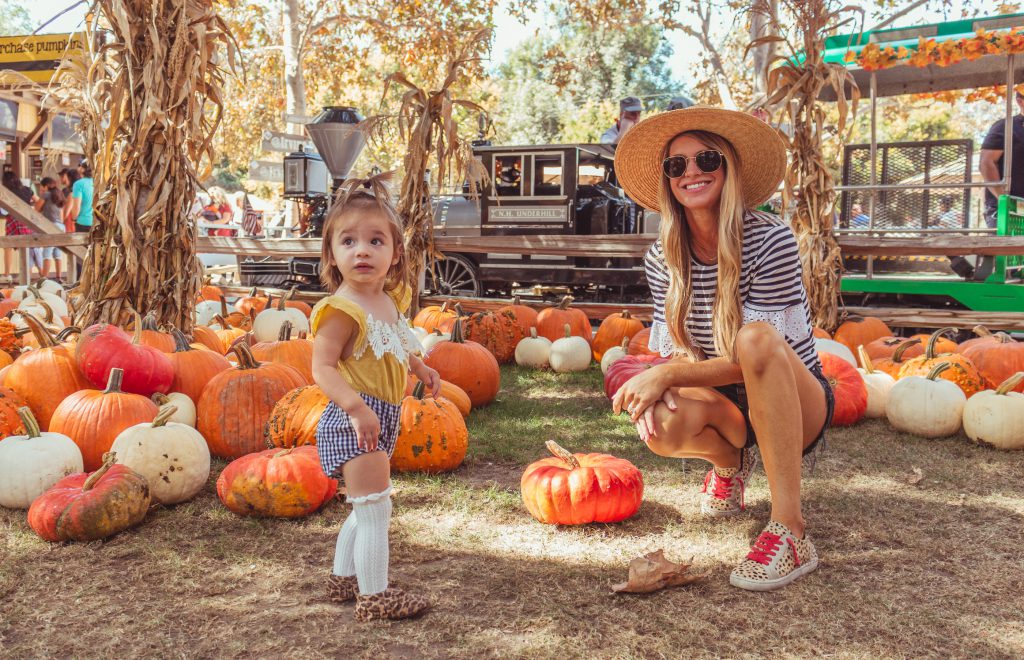 Now that it's October (well it was still September when we took these photos over the weekend), I think it's finally appropriate to do all the fall things. Like visiting a pumpkin patch… while wearing fall outfits, of course. We tried to dress accordingly, but since it was still warm we had to get a little creative with our wardrobe. And when I say "we" I mean Crosby because I'm clearly wearing another version of the same outfit you've seen me in the past couple of weeks.
similar hat, sunglasses, top c/o, shorts, similar shoes
on Crosby: similar bow, outfit, socks, shoes c/o
This year Crosby and I are going to hit the pumpkin patch circuit hard. I wanted to make a list of all the pumpkin patches in Orange County I want to visit this season.
Irvine Regional Park (where these photos were taken) – It was our first time out there and it's such a hidden gem. It's tucked deep in Orange and it's a huge park with a lake, zoo, pony rides, tractor rides, wild peacocks and a fun train you can ride through the park. The pumpkin patch is a small part of the park but it's super cute and the perfect place for toddlers and kids.
Tanaka Farms – We've been to Tanaka several times but never to the pumpkin patch. It's a  pretty big farm located in Irvine. They have a pumpkin patch, wagon ride, petting zoo and other fall activities.
Johnson Brother's Pumpkin Patch – We visited last year when Crosby was about 7 months old and took so many cute pictures of her propped up in the pumpkins. The good old days when she wasn't running around. It's a really cute spot also in Irvine, it's in a parking lot so it's on the smaller side. We went in the evening and it was really well lit, perfect for photos.
Pumpkin City – Another parking lot pumpkin patch but I've heard nothing but great things about it. It's definitely on our list to check out this year.
Pa's Pumpkin Patch – This one is up in Seal Beach right on PCH. They have rides, ponies and a petting zoo. It looks super cute.
I'm sure there's more… please let me know if you know of a great one in the area!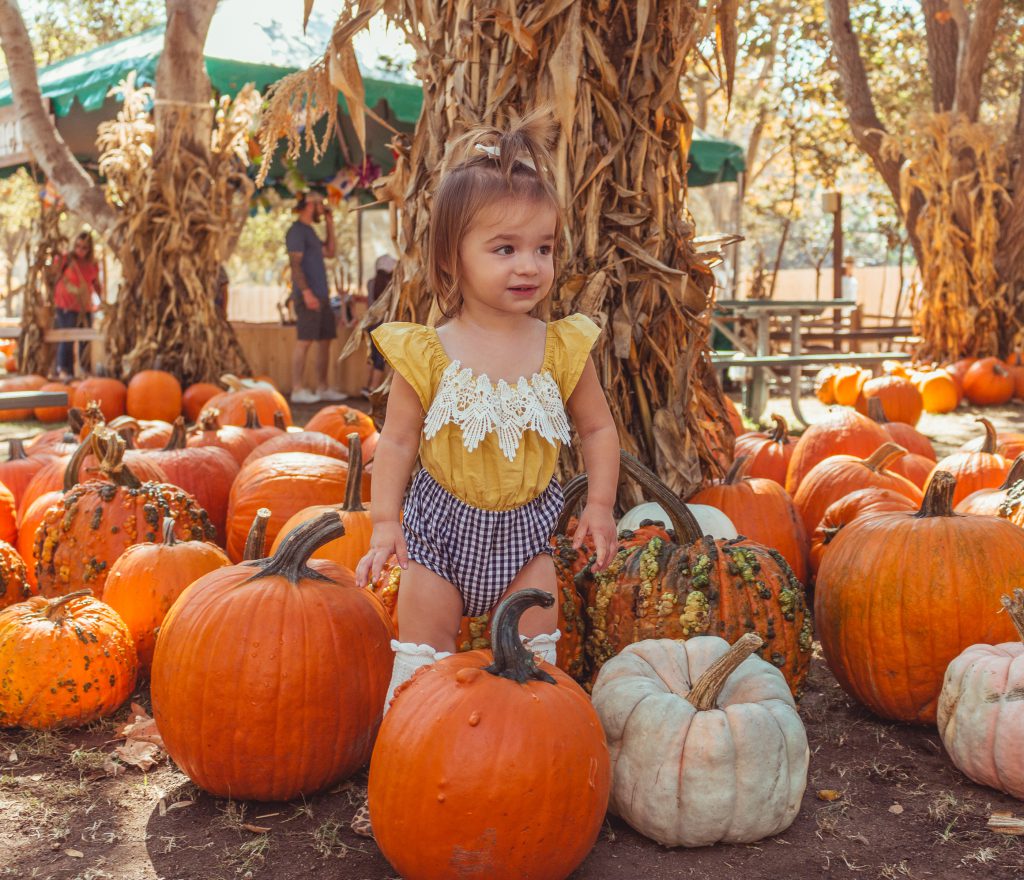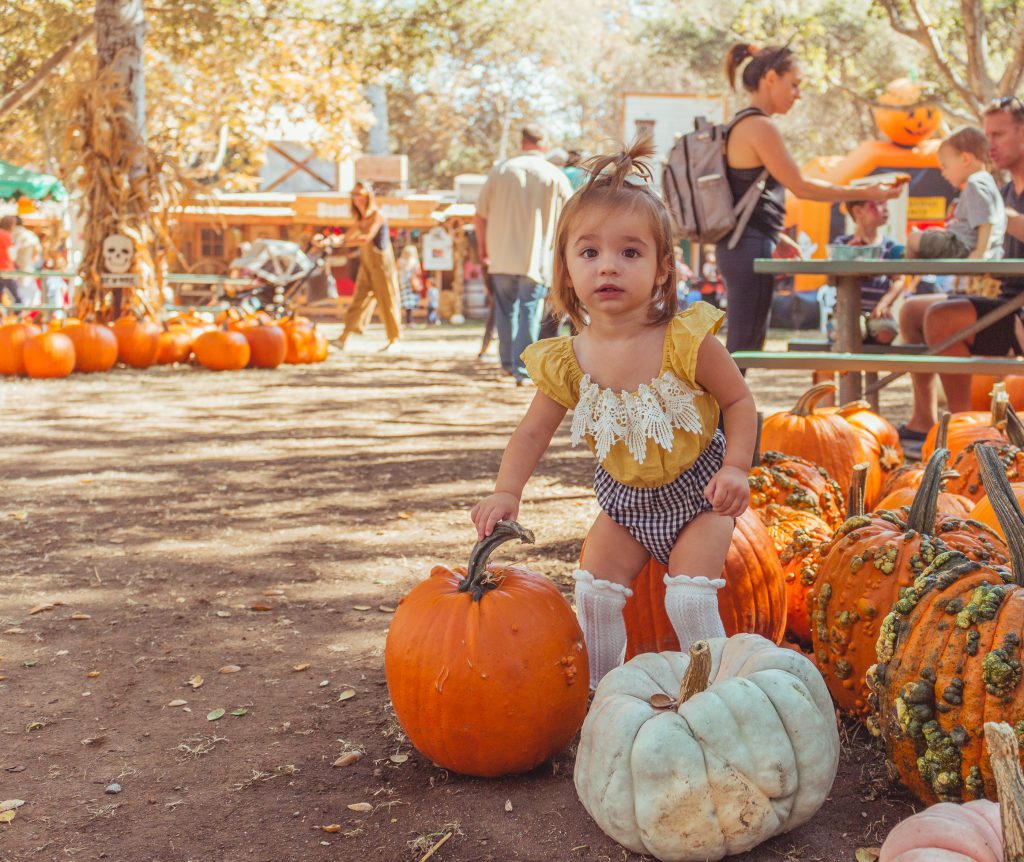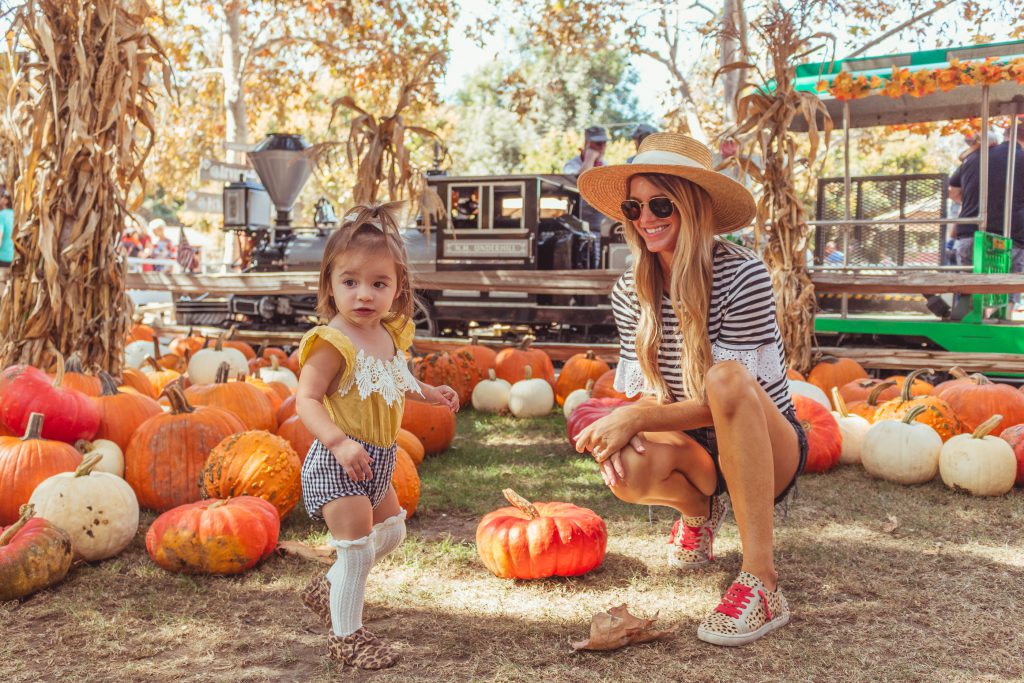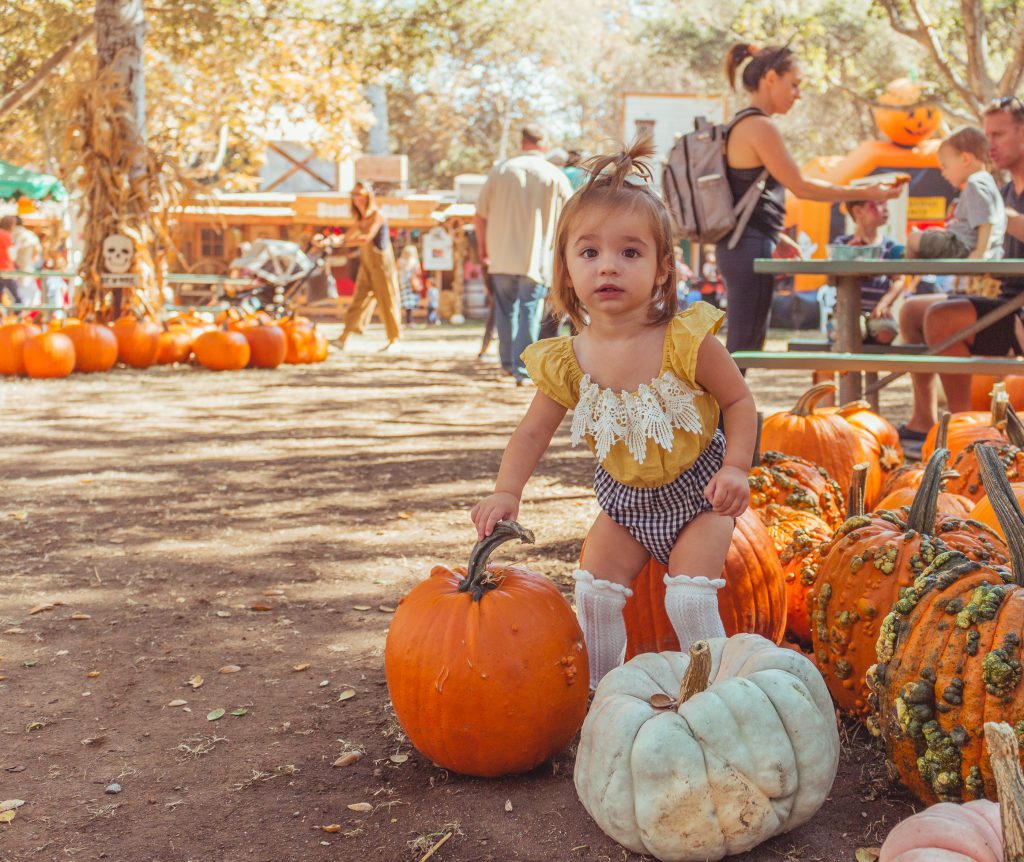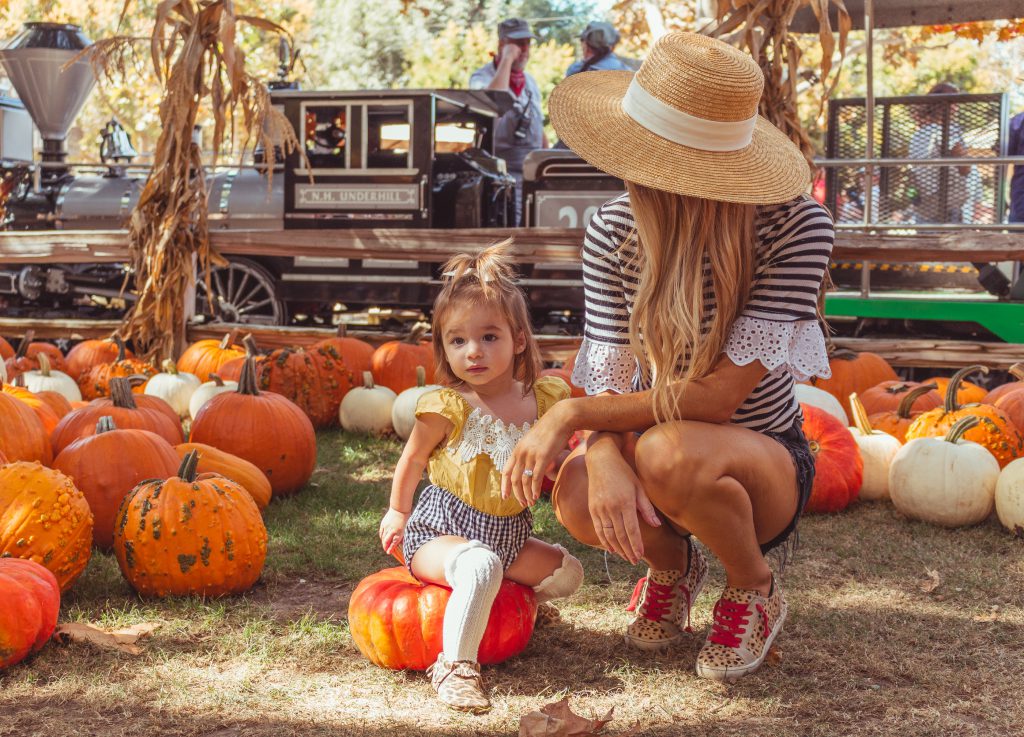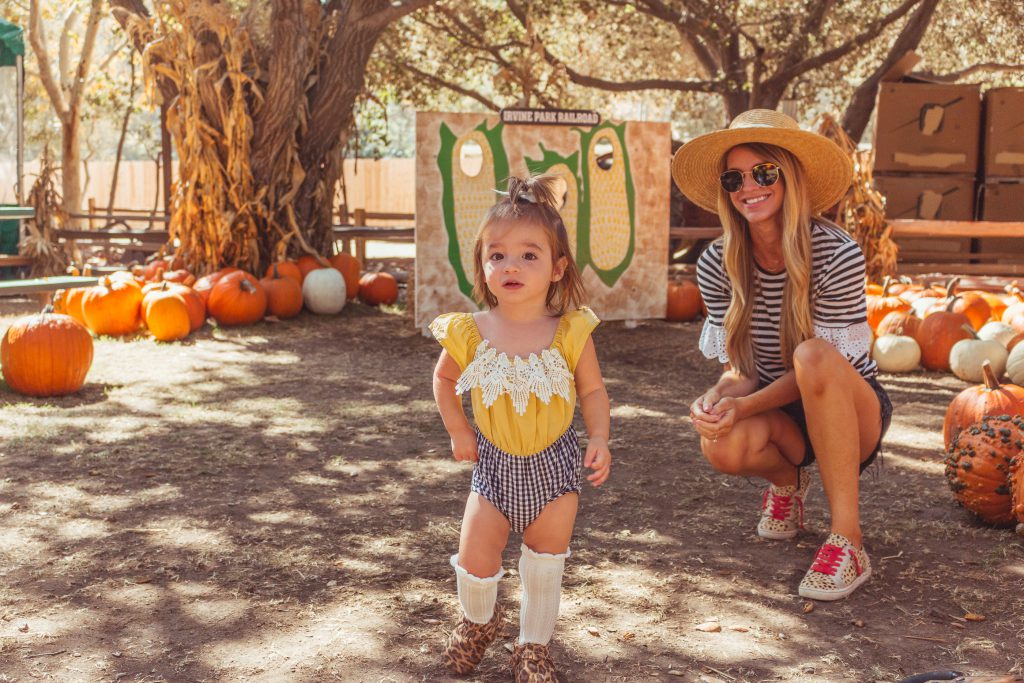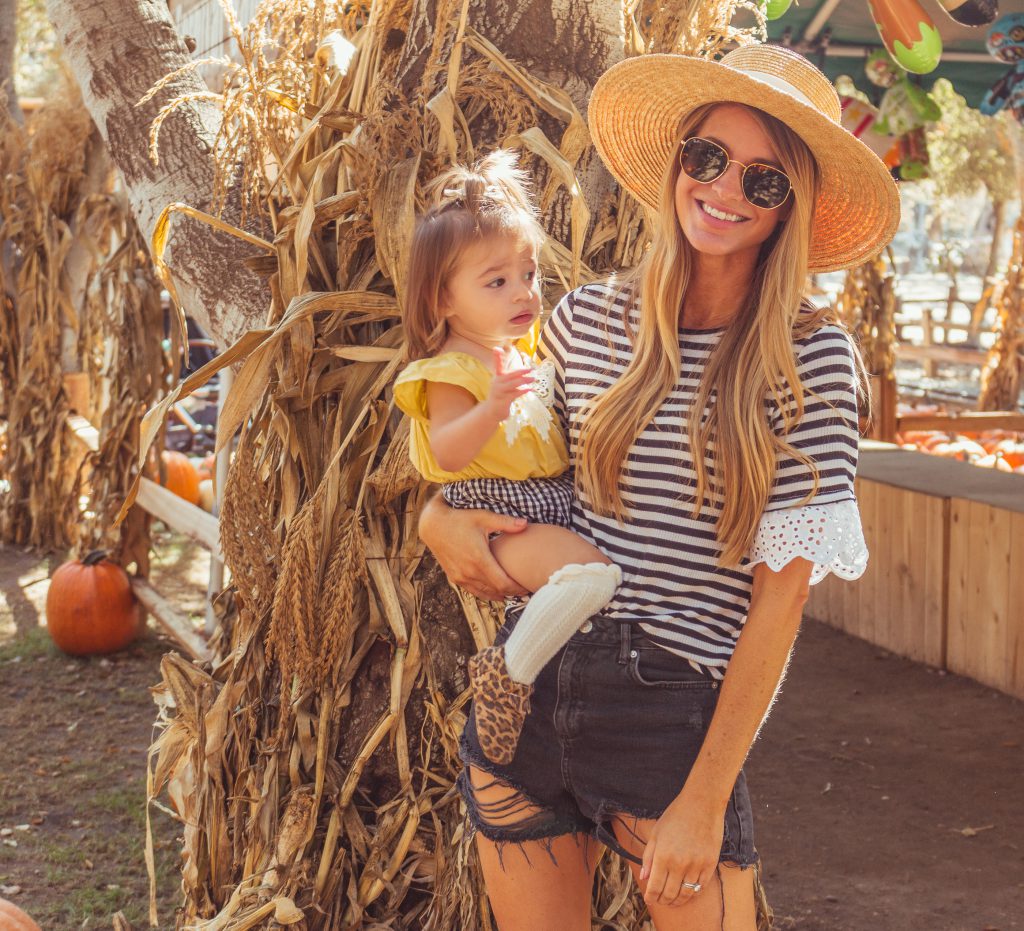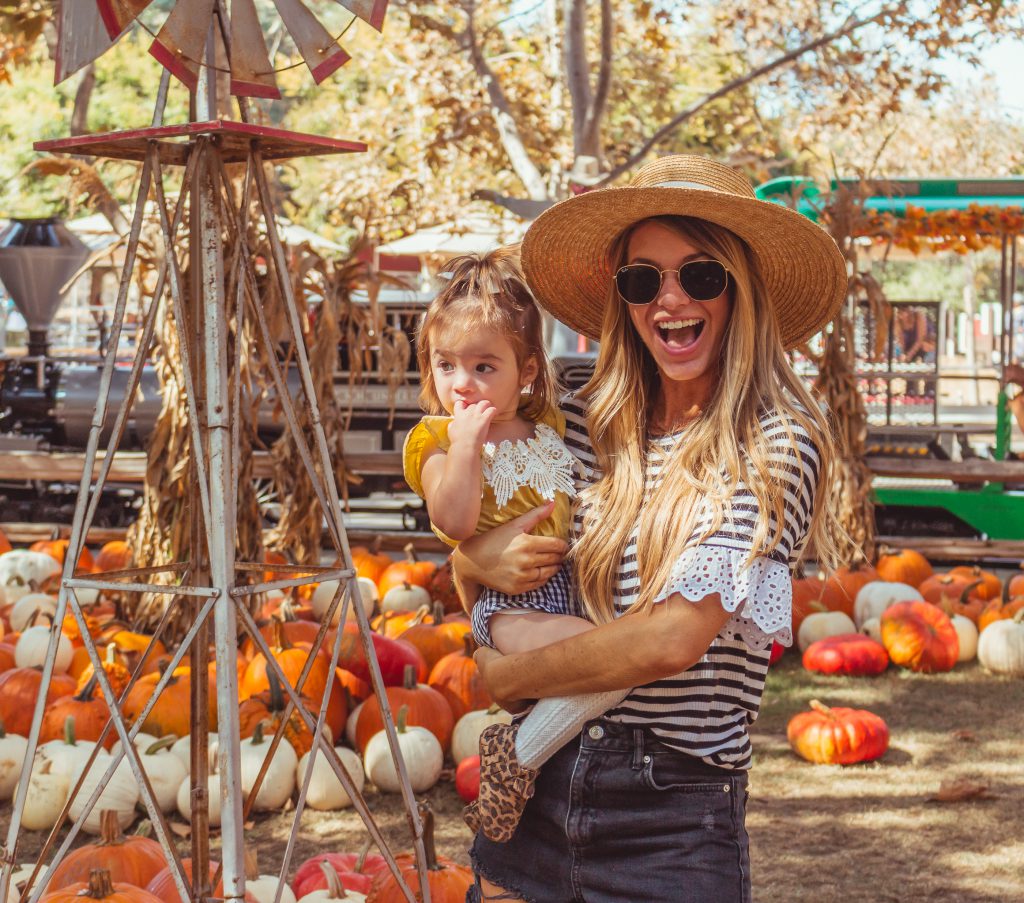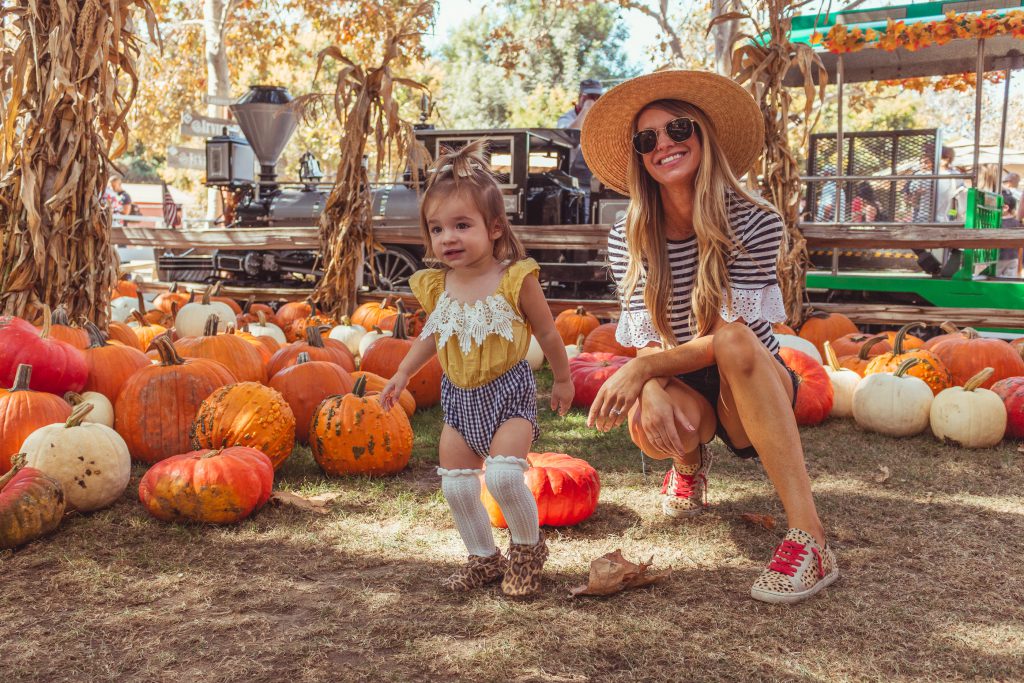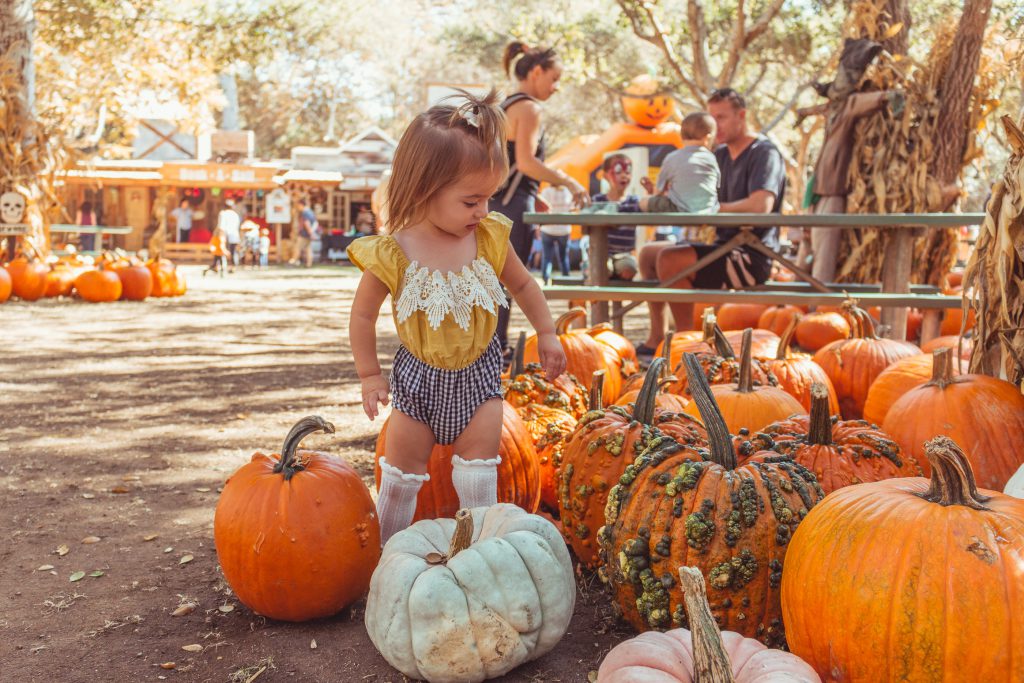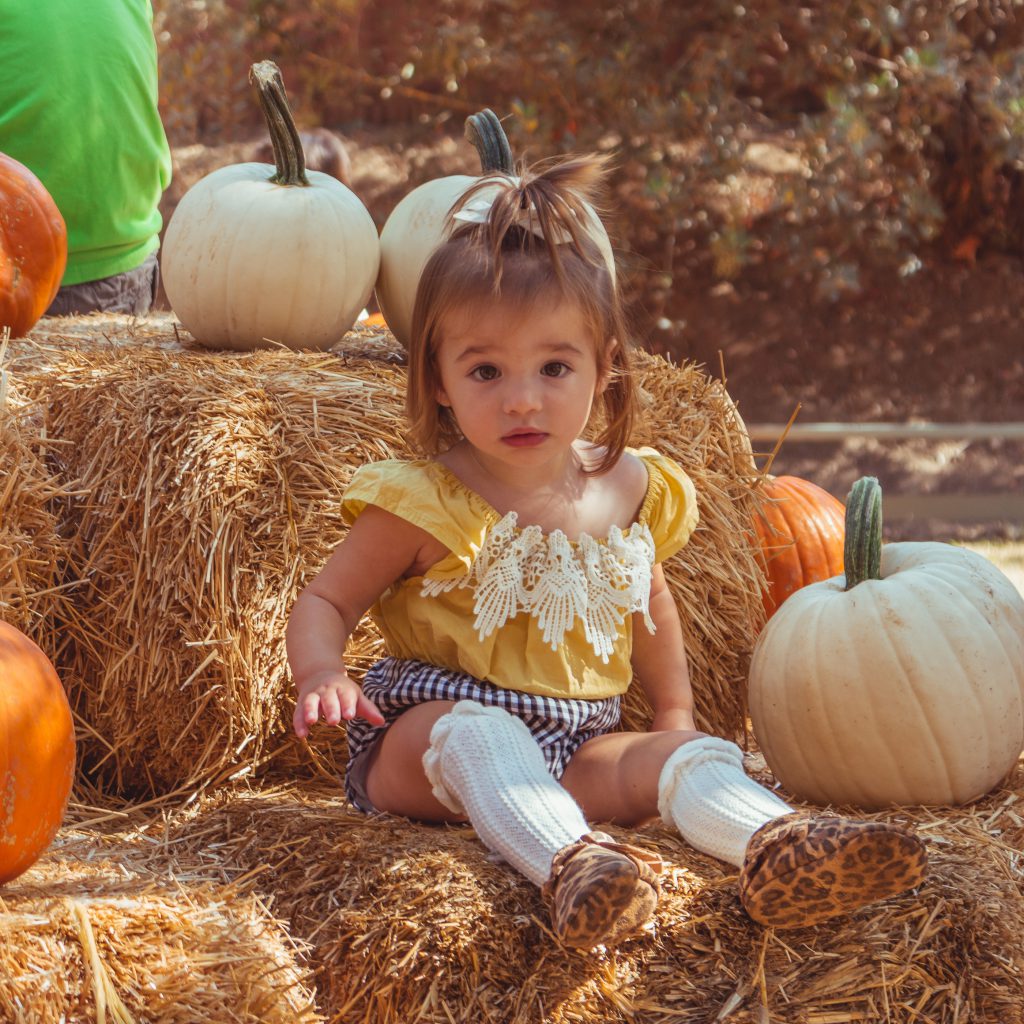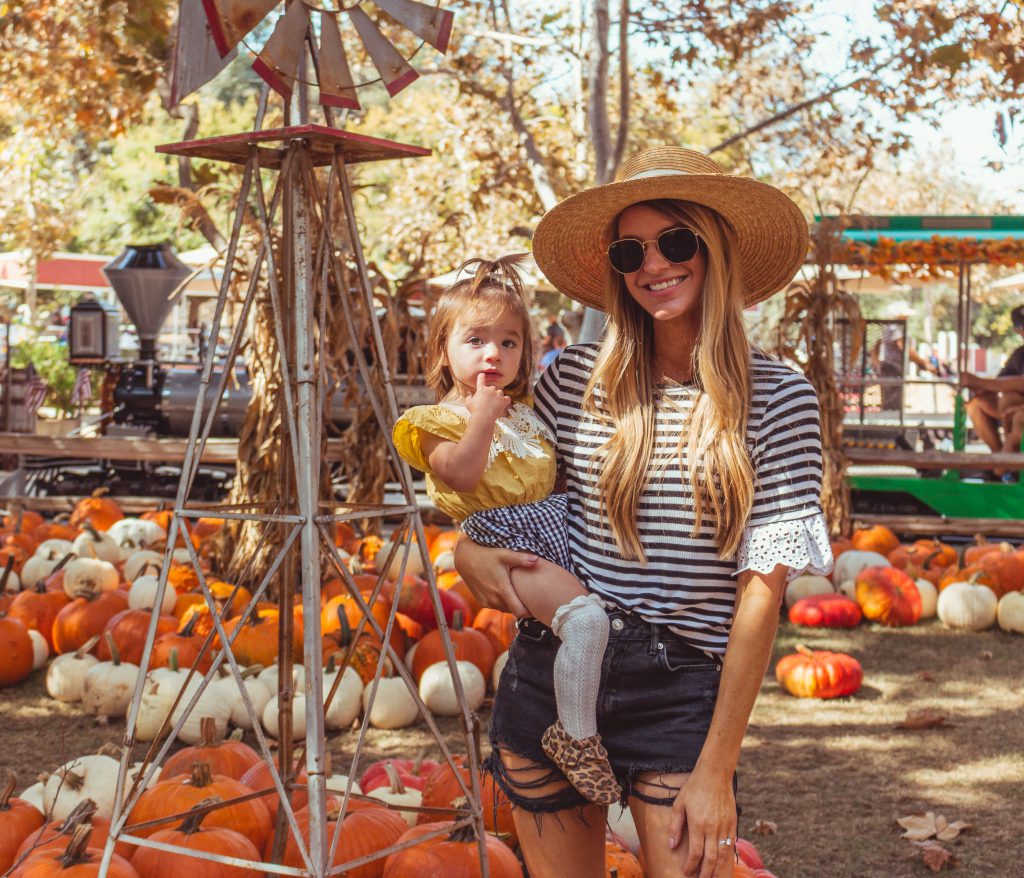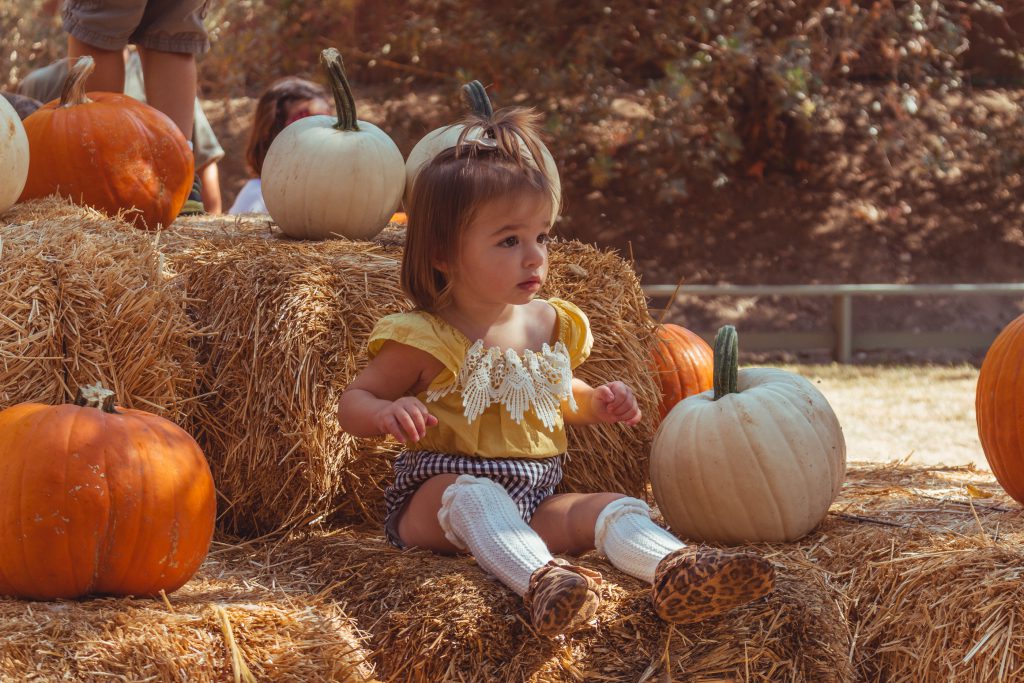 similar hat, sunglasses, top c/o, shorts, similar shoes
on Crosby: similar bow, outfit, socks, shoes c/o