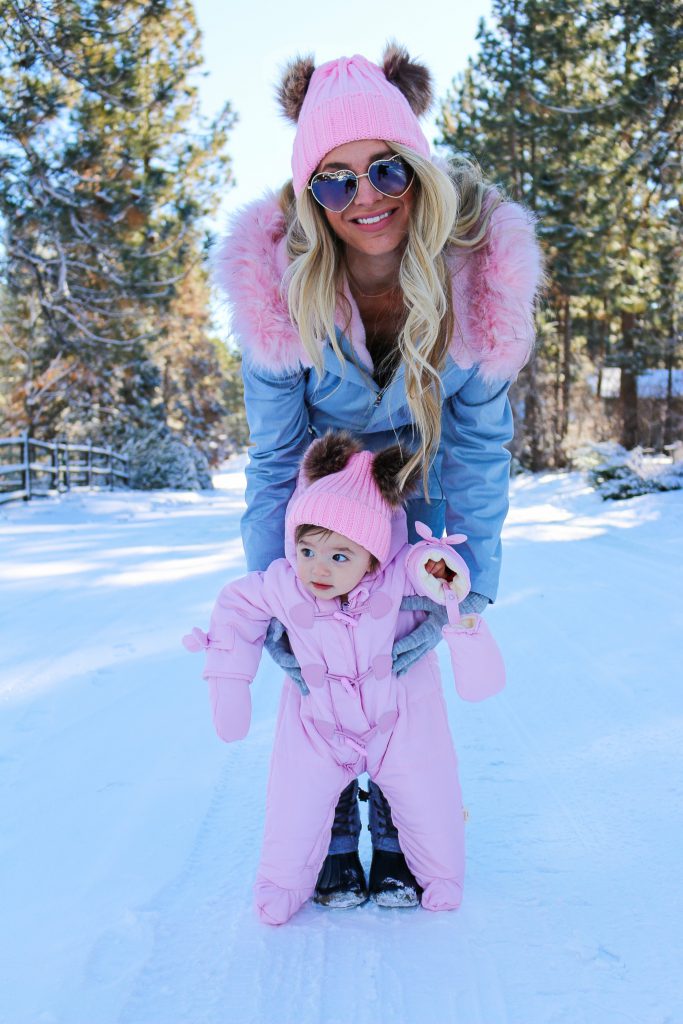 Are you guys sick of these snow photos yet? I have more but I'm not sure if I should post them cause I know we're all ready for spring. But anyway, look at this snow baby. She was so cute in her snowsuit and the stillest she's been since she was a newborn.
A few days before we left we noticed the forecast called for a lot of snow. I scrambled to pack appropriate gear and ordered Crosby's snowsuit on Amazon. It was at our house the next day, thank God for Amazon Prime. It kept her warm in the inch of snow we did end up getting.
I got my coat at the start of winter but hadn't worn it yet. It's still in stock and priced really well in case you want to grab it for next year. Runs true to size and kept me warm and dry.
on me:  sunglasses, coat c/o, shirt, gloves, jeans, boots
on Crosby: snowsuit, matching beanies