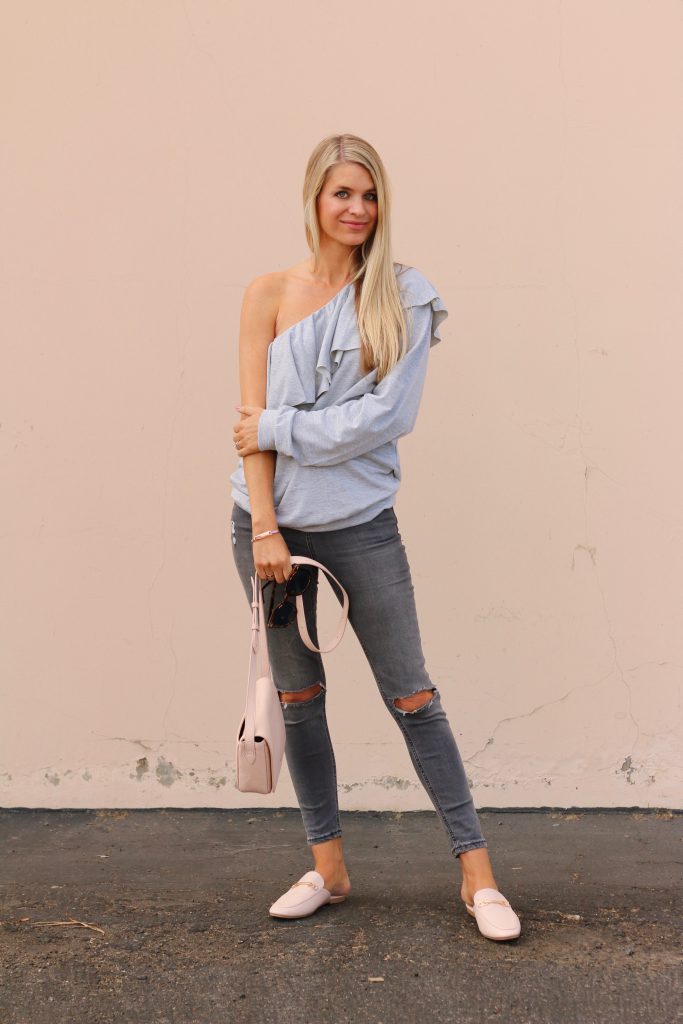 Gray and blush is a color palette I'll never tire of – sprinkle in a little rose gold and I'm even more excited. Those were my wedding colors and, over two years later, they're still pretty. Does this mean they'll stand the test of time?
#doubtful
I'm calling this my September sweatshirt because it's perfect for hot and cold weather. Not that we have any "cold" weather, but evenings and mornings can be a little on the chilly side (ie. 70 degrees). I've worn a few one shoulder tops but this is the first time I've ventured into sweatshirt territory and I'm digging it.
Also, please disregard my phone hanging out of my back pocket. Jeff is my photographer and sometimes he misses these kinds of things. I thought about photoshopping them but decided to keep them real because, let's face it, that's typically where my phone is. 🙂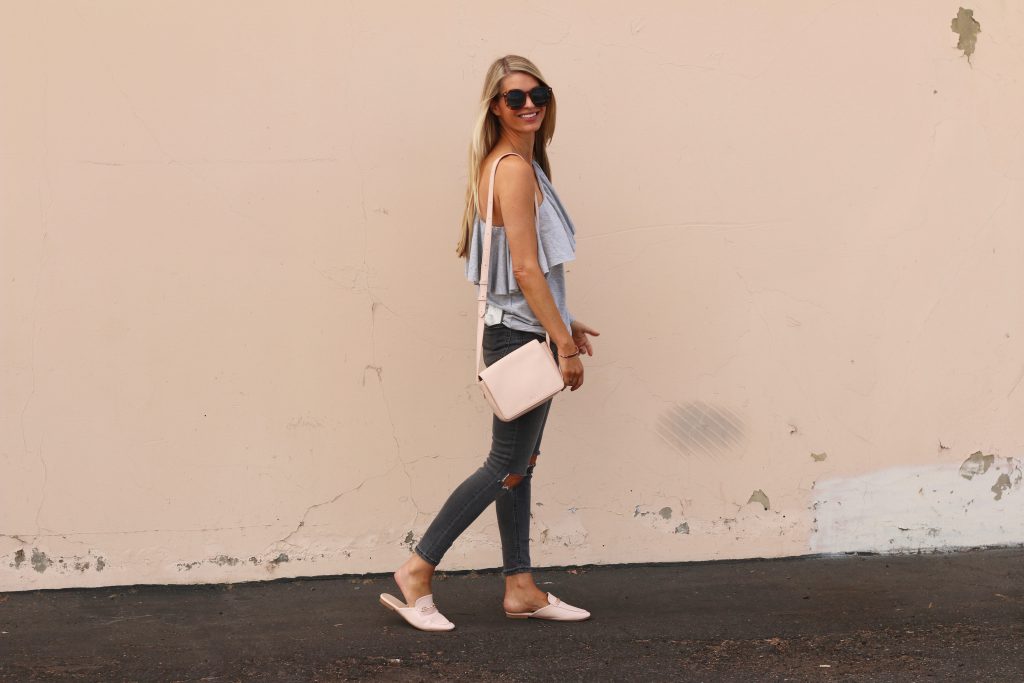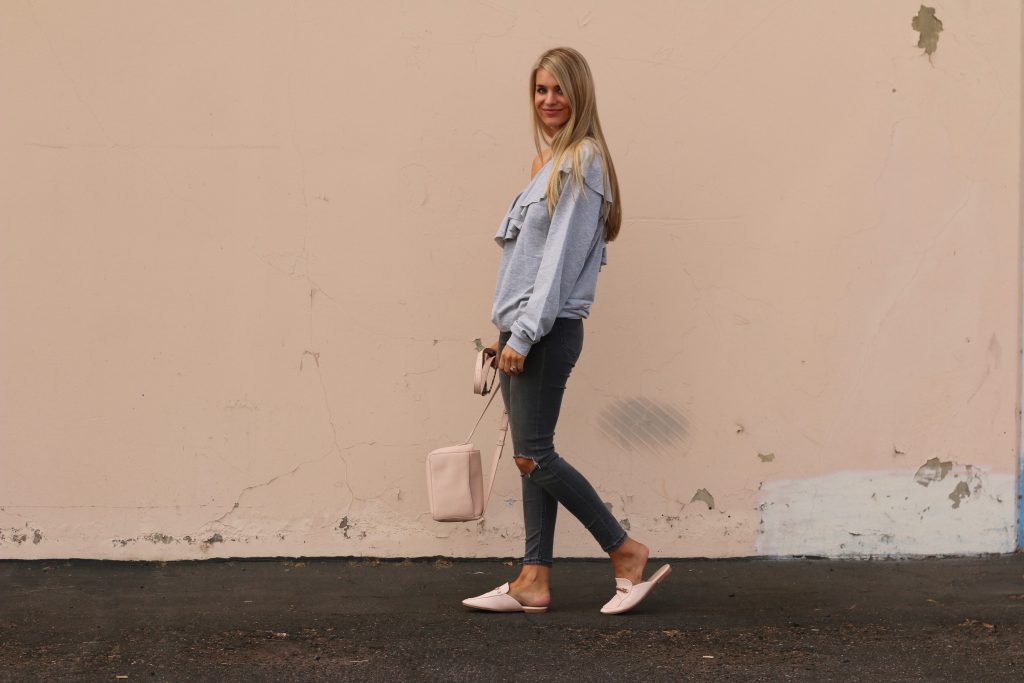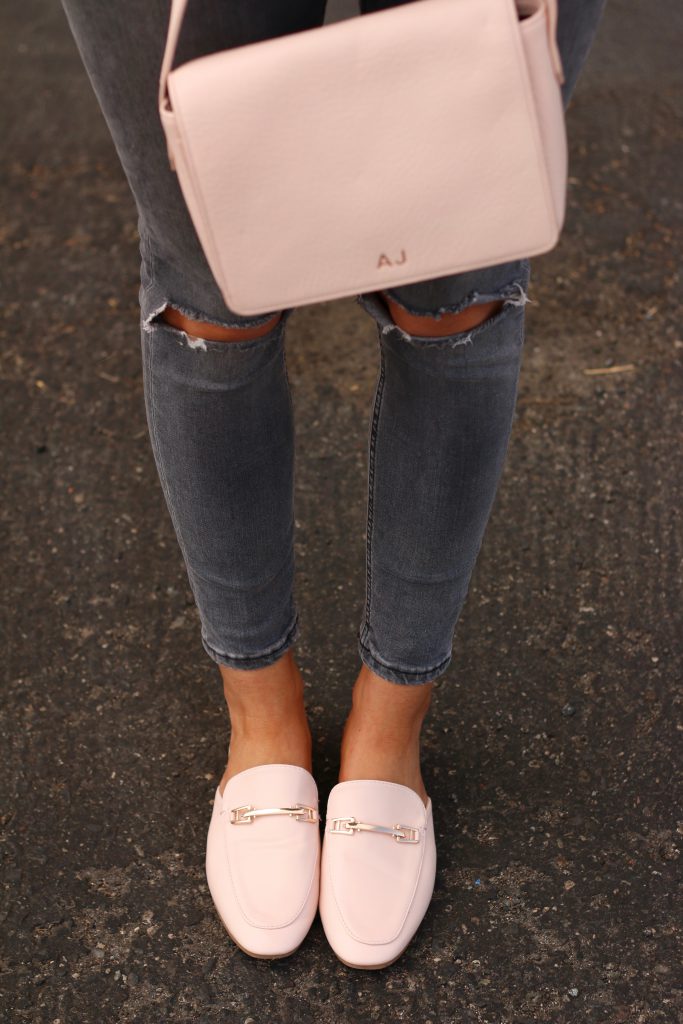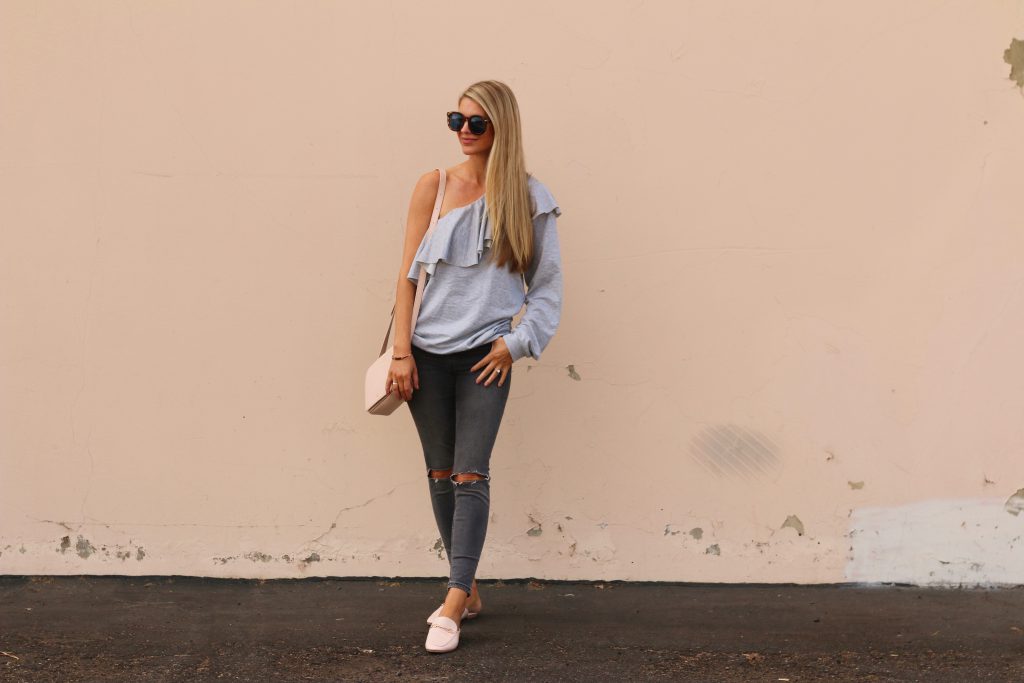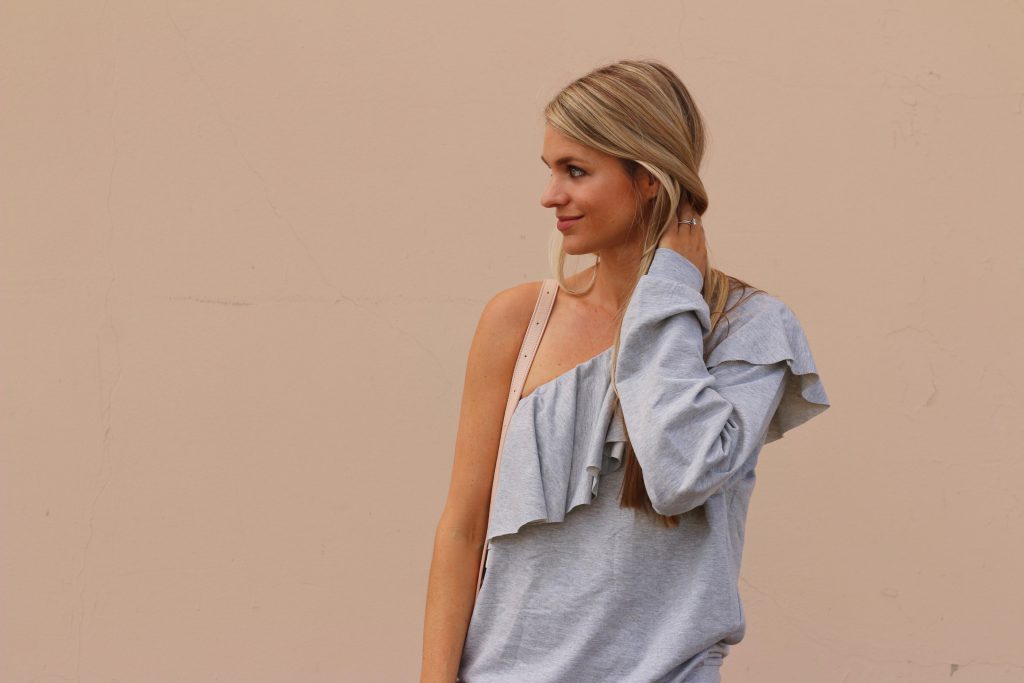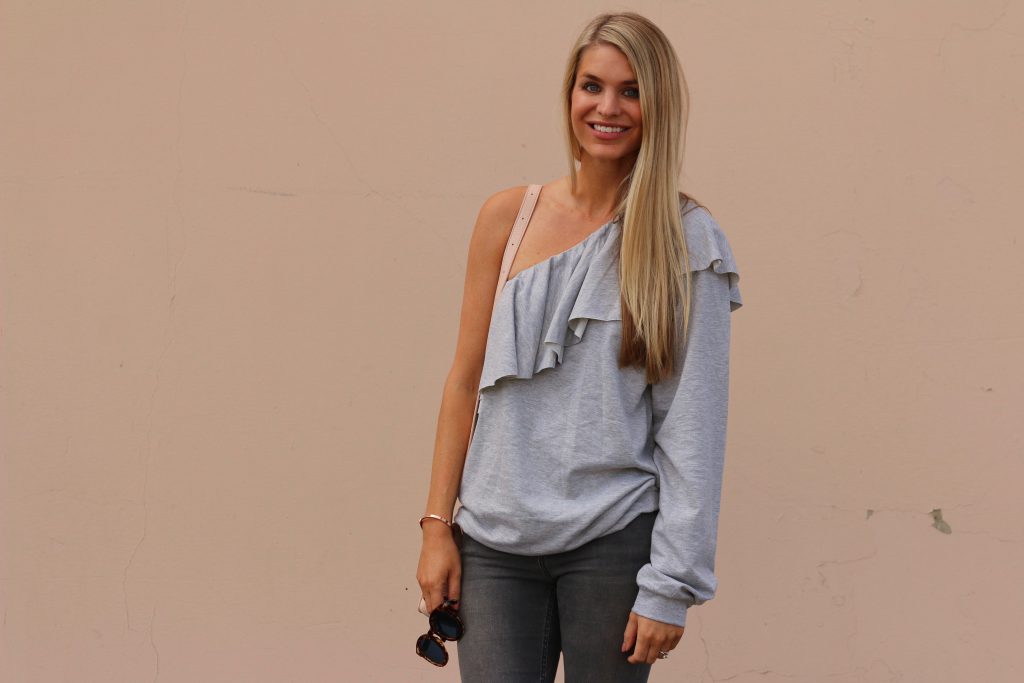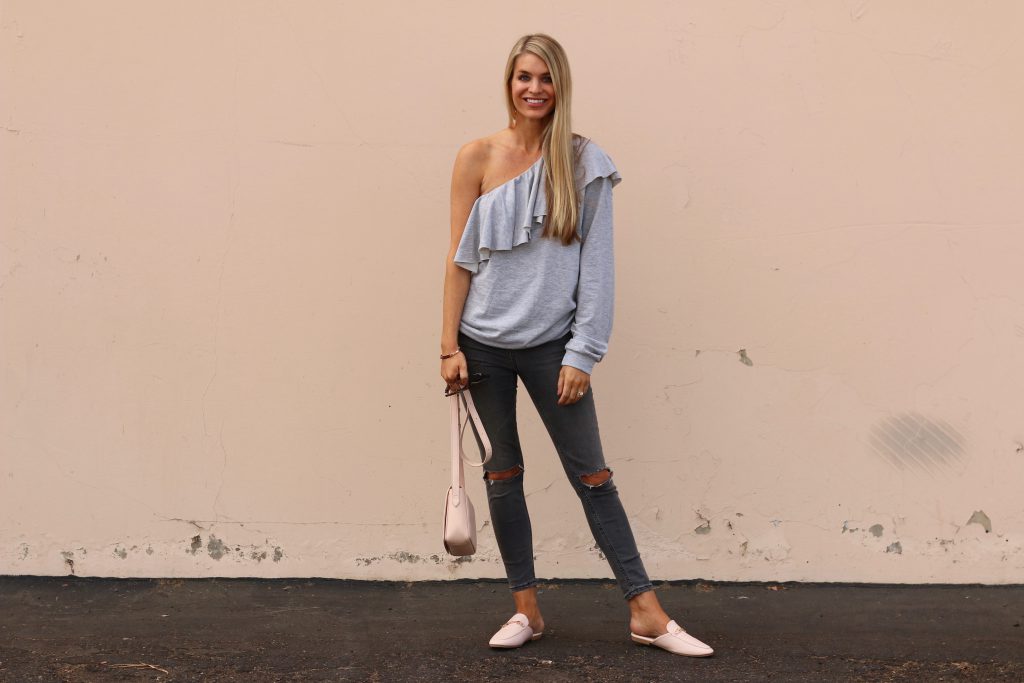 free people sunglasses, sweatshirt c/o, leatherology bag c/o, topshop jeans, public desire shoes c/o, brook and york bracelet c/o
– shop the look –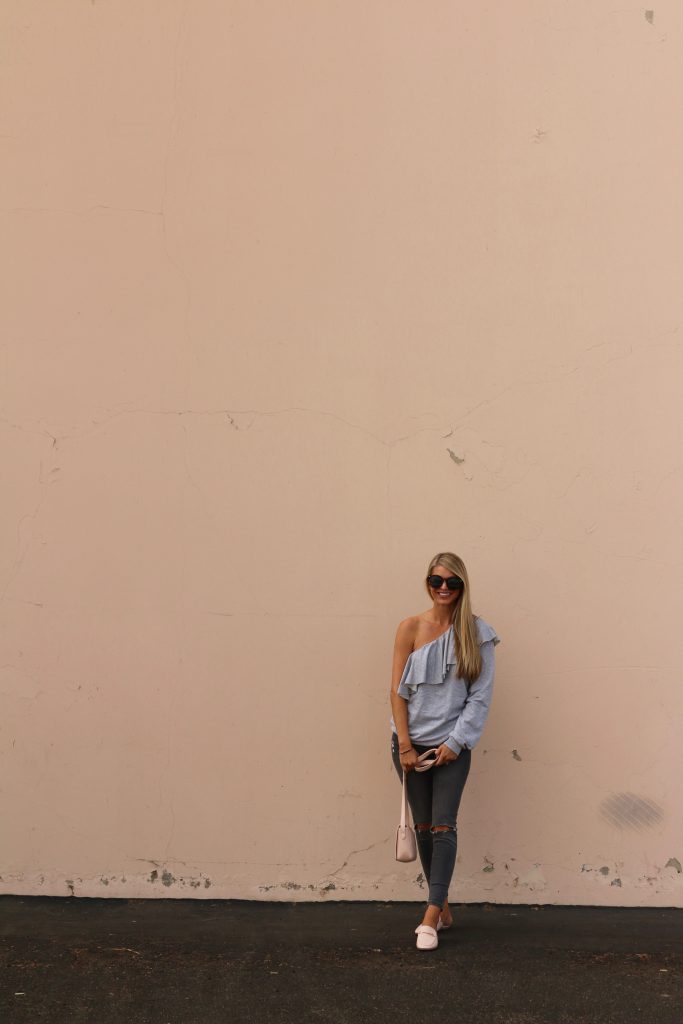 Hope you have a great day – thanks for reading!